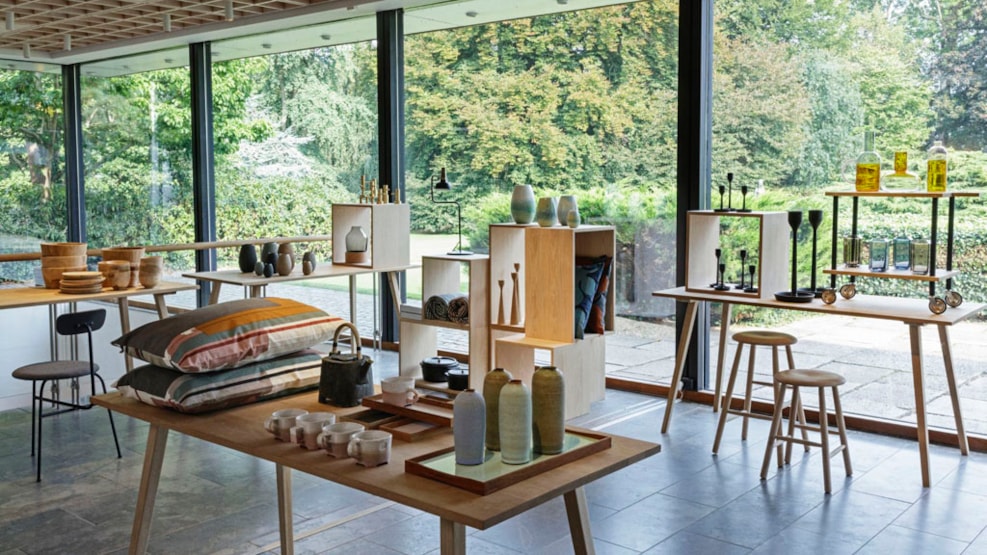 Louisiana Shop
The Louisiana Butik at the Louisiana Museum of Modern Art is one of the world's leading museum shops. The shop occupies two floors, filled with classic and new Danish and Scandinavian design as well as books, posters, interior design, toys and more.
Reflecting the latest trends and special exhibitions
The museum shop at Louisiana carries a variety of high-quality design products. The assortment of items ranges from classic to new and experimental Scandinavian design. The Louisiana Shop receives inspiration both from within and without. While the selection of items reflects the latest trends in design, it is also influenced by the changing special exhibitions at the museum.
Interior, clothing and furniture
Get inspired among the many classic and brand new interior and design items from selected Danish and Scandinavian designers. Ceramics, textile design, exquisite clothing and classic furniture.
Quality gifts for children
The children's section displays inspiring quality toys and books for the little ones - with great opportunities to find the next creative birthday gift.
Books, posters and prints
The selection of art, design and architecture books is extensive, as you would expect in an international art museum shop. Also, you can choose from several beautiful posters, prints and postcards.
Save with club card
If you are a member of the Louisiana Club, you will receive a 10% discount in the Louisiana Butik.
Visit the webshop
When the museum is closed, you can shop at the Louisiana Design Store, the museum's new webshop. Find among other things interior design, ceramics and a large selection of Louisiana posters.