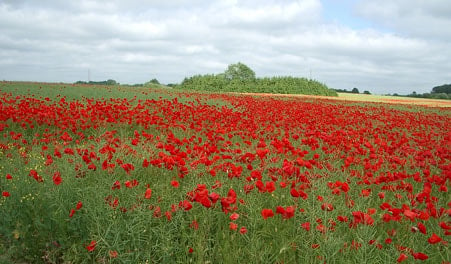 Marguerite Route
The route goes through the countryside and past the manor houses and castles that Hans Christien Andersen visited so often. Starting point is the idyllic village, Bisserup, beautifully situated. Here there are many halftimbered, thatched cottages along Holsteinborg Cove and the idyllic harbour.

You reach Holsteinborg Castle through Denmark´s longest avenue of chestnut trees . The Trolle familly built the castle in the 17 th century and called it Trolholm. Since 1707, the castle has belonged to the Holstein family. Holsteinborg Castle was the place most often visited by Hans Christian Andersen. Hans Christian Andersen´s rooms and the church may be visited by prior appointment.

Continues to the castle of Borreby, one of Denmark`s oldest and best-preserved renaissance castles,built in 1556. The park was laid out in 1750 in french goemetrical style.

From here the route continues along the beautiful avenue beside the fjord through Skaelskoer town across Gammeltorv with the town hall and the church to the harbour.