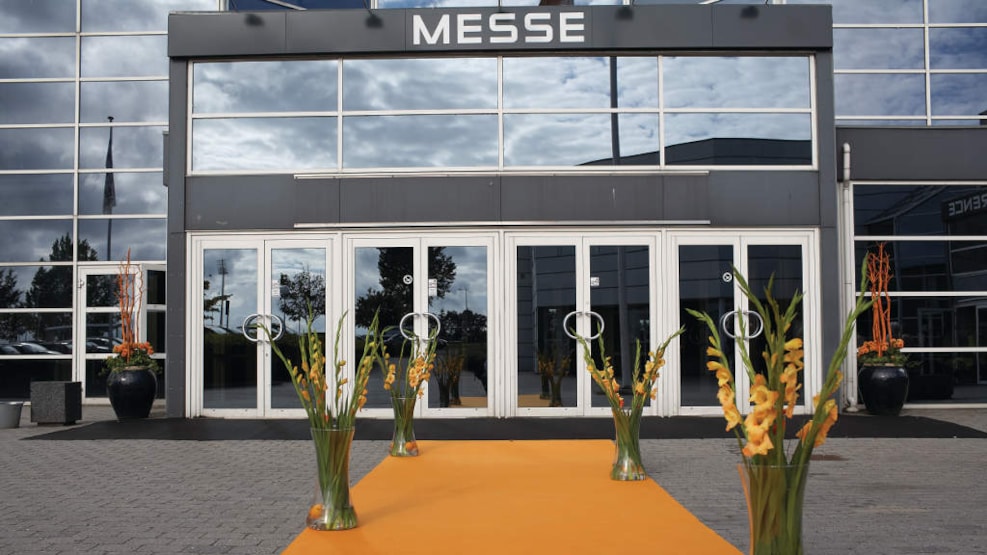 Messe C - Trade Show and Conference Centre
Messe C is the third largest trade show and conference centre in Denmark. It is situated in the very centre of Denmark, with a population basis of 2.2 million people within a distance of 100 kilometres.85 per cent of Denmark's population can reach Fredericia in less than two hours; by train or by car. Fredericia is a traffical junction for railways as well as highways. If you arrive by car we have nearby parking with space for 3500 cars.  

Messe C offers all kinds of modern service facilities. We can accommodate events for anything between 10 and 10.000 participants. Our specialty is large exhibitions and trade shows. We have 33.000 square metres under one roof and can host trade shows, conferences, product presentations, company parties, courses etc. 
In addition we also offer 100.000 square metres of outdoor space for exhibitions, demonstrations or test drives etc. 

Should you need hotel accommodation when visiting us, we also have an advantage. Right across the street - as well as within short drives from Messe C you will find several four and five star hotels, as well as Denmark's most modern youth hostel. With more than 5,000 hotel beds within a 20-minute drive, the capacity is only exceeded by the Copenhagen area.