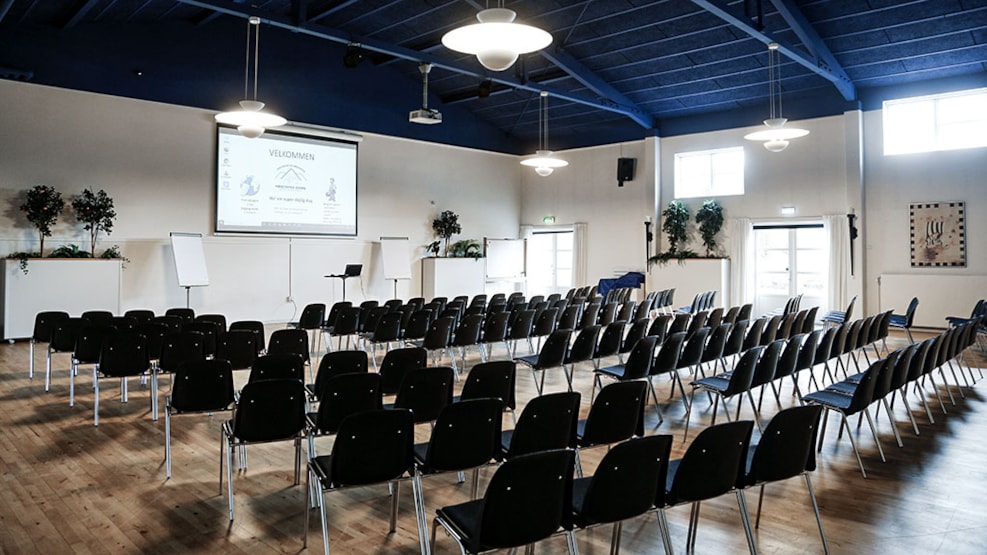 Green Experience
Mødecenter Odense - Meeting Place
Our cosy and informal house offers all facilities for conferences, meetings and courses.
Smiling and welcoming service plus tasty and nutritious food go hand in hand, just as quirky experiences such as e.g. musical inputs or treasure hunt on your own can be part of the program.
We offer bright and cosy meeting and conference rooms for large and small events. Our 7 meeting rooms house everything between 2 and 230 people at a time.
Based on your request and possibly special needs and wishes, we put together a solution that includes everything you need so you can concentrate on your agenda and your participants.
Almost anything is possible here with us, so call or write - and we will do the rest.