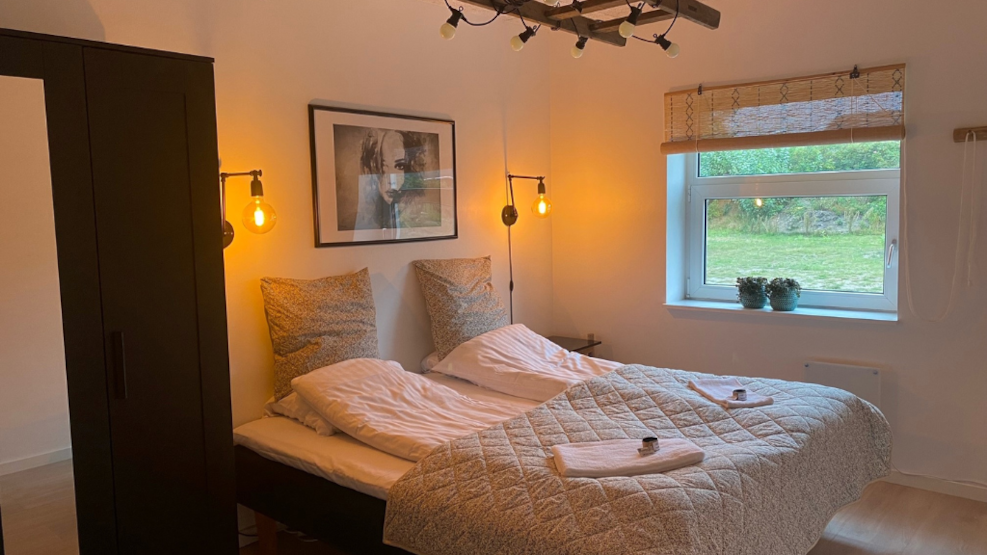 Motel Hune Apartments
On May 1st 2018, Motel Hune was taken over by the couple Lone and Torben, and since then there has been a minor renovation of flats and the interior has been renewed.
The motel has 6 flats or a small cottage, each of which is equipped with a private bath and kitchen. The motel is a fine alternative to the holiday cottage, as it is possible to book exactly the number of overnight stays suited for each individual.
The flats combine the old rustic charm with a personal and modern fitting, which creates homelike and comfortable surroundings. In the inner court of the motel or on the small terraces it is possible to have a cup of coffee and barbecue.
Furthermore, we have 3 rooms with access to bath, kitchen and living room. The rooms have access to the motel's new inner court. 
The motel is situated close to both the forest and beach of Blokhus, and it gives you many possibilities to explore the scenic area and its many activities. Groceries on the opposite side.