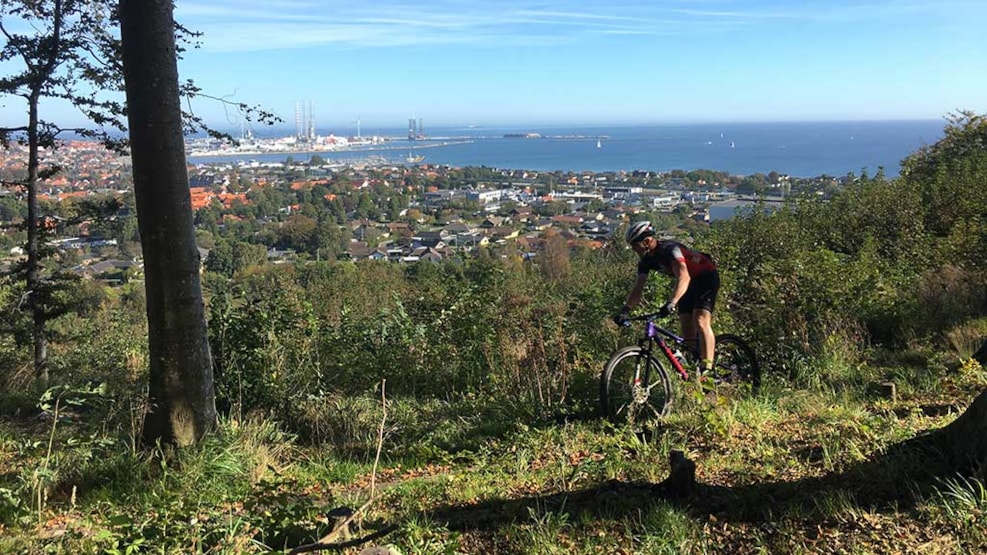 MTB: Pikkerbakken in Frederikshavn - 2,4 km
In Frederikshavn lies an intense and beautiful mtb track, where you get past the most beautiful view.
In the southern part of Frederikshavn, also known as the Bangsbo forest, lies Pikkerbakken. Here is a short but hilly mtb track that brings you all the way to the highest point in Frederikshavn.
The trail takes advantage of the geographical features of the area and contains 72 altitude meters in the 2.4 km that the track is far.
It is a good advice to warm up before the trail starts directly with a driveway. Otherwise, the track contains good flow pieces, long driveways and exciting descents. All in all, a fun track that can easily be run several times in a row.
The start is behind the restaurant Møllehuset, and the track is run counterclockwise.