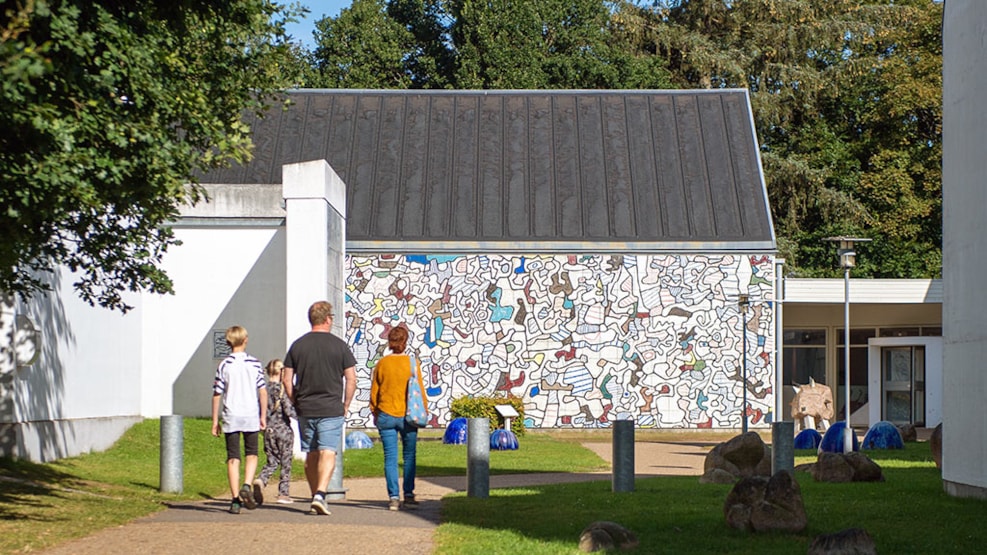 Museum Jorn
The Museum Jorn in Silkeborg is located in beautiful nature directly on the river Gudenåen. The museum was founded by Asger Jorn (1914-1973), one of the most important Danish artists of the 20th century. 
Jorn was a spontaneously abstract painter, sculptor and author and co-founder of the international avant-garde movements CoBrA and Situationist International.
Musum Jorn
The museum houses Denmark's second largest art collection, which, in addition to Jorn's own works, also includes prominent works by other important Danish and international artists of the 20th century - a total of over 30,000 objects by over 600 artists, including Per Kirkeby, Francis Picabia, Lucio Fontana, Pablo Picasso, Jean Arp, Max Ernst, Jean Dubuffet, Pierre Alechinsky, Georg Baselitz, Andreas Slominski and Erwin Wurm.
See what others are sharing on Instagram