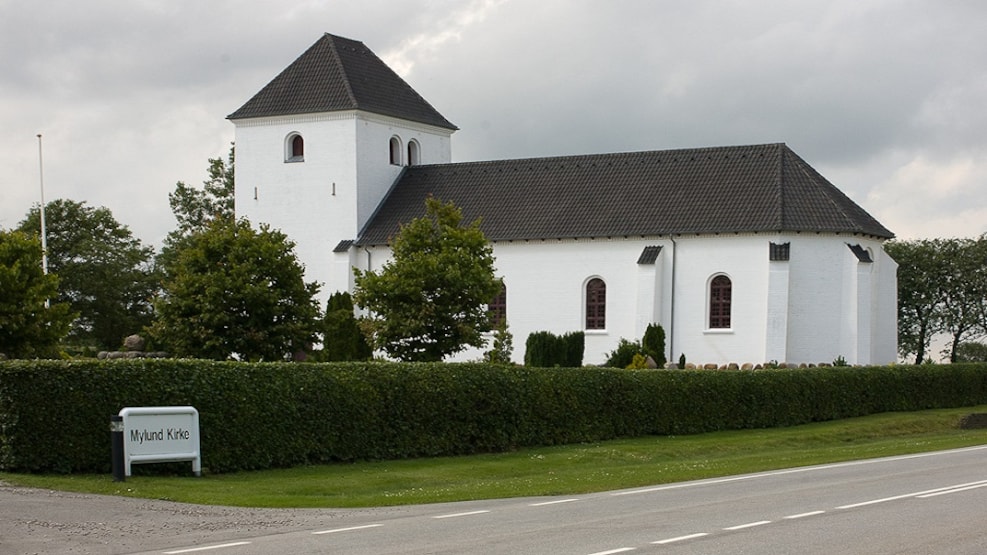 Mylund Church
The Mylund Church is a village church built in 1926.  At the alter there is a very distinctive cross in yellow and blue. 
The Mylund Church was inaugurated on November 14th, 1926.It has been designed by the architect and royal building inspector Packness, who has also designed  the Marcus Church in Aalborg.
http://www.Sanktmarkus.dk
. 
The church is situated between the villages of Mylund and Kirkholt, furthest to the east in the parish of Jerslev. Because of its size and location is has often been called the Cathedral on the Ridge (of Jutland)! 
For opening hours of the church:Please call +45 21 70 53 77 on workdays between 9.00 a.m. and 4 p.m