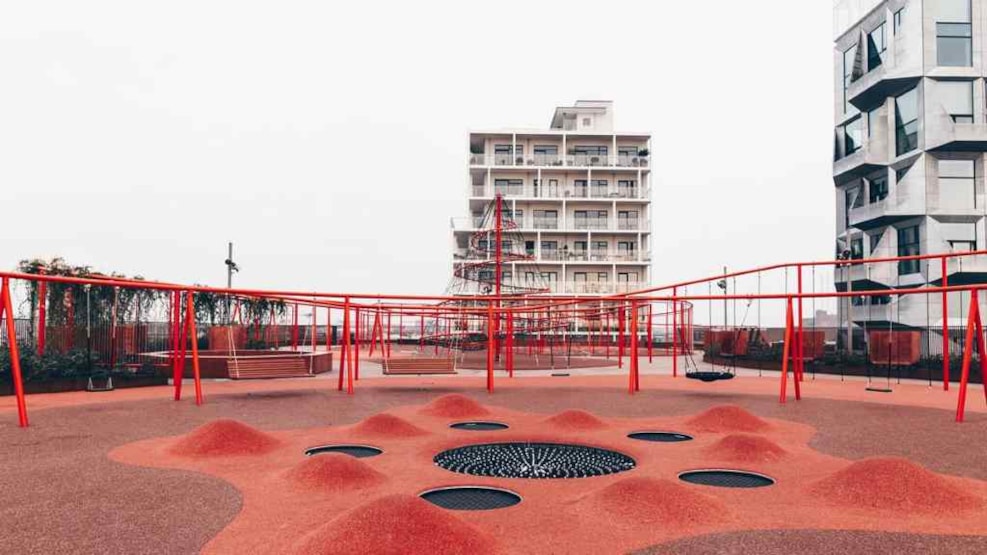 Nordhavn
Nordhavnen is placed between Hellerup and Langelinie right by the Øresund coast and Denmark's largest marina.

The entire Nordhavn area is 200 ha and operates as port and industrial area, which includes Copenhagen's container terminal and cruise docks. In addition, there is quite a lot of warehouse and logistics activity. You will find it close to the neighbourhood Østerbro. From being an industrial port area, the area is developing into a new, attractive urban area with exciting new buildings with homes, shops, jobs and schools. It all makes the area an independent district with its own life and a very special touch - right down to the quayside.

Right beside the Nordhavn area is Denmark's biggest marina, Svanemøllehavnen, with over a thousand moorings. You can also find the workout Konditaget Lüders, The Portland Towers and the UN building here. With direct access to the Øresund on one side and Østerbro on the other, Nordhavn has a unique location right at the entrance to Copenhagen harbour. The area's old industry is envisioned in the new architecture, so new meets old - and the harbour meets the city. 

Fun fact: In the tv series "Broen" (the Bridge) the homeless Bjørn is hidden at Nordhavnen, where he's trying to communicate by using morse code.