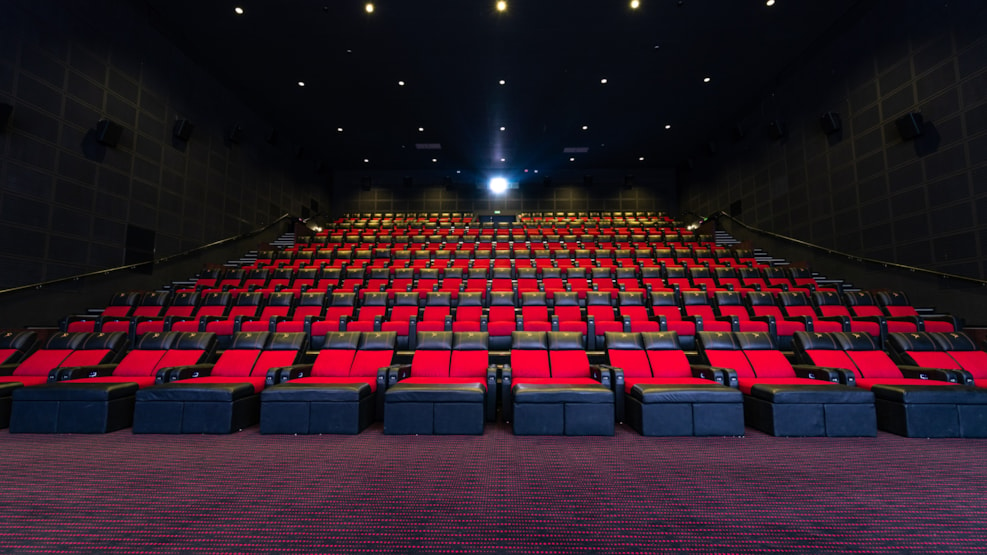 Nordisk Film Biografer Aalborg Kennedy
A magnificent selection of movies awaits you and your family and friends at Nordisk Film Biografer Kennedy, all year round. Here the repertoire is always the newest movies in both English and Danish.
Right next to Aalborg Railway Station, and just a few minutes walk from the city centre, you will find one of the three cinemas in the city. This one is Nordisk Film Biografer Aalborg Kennedy that hash no less than 770 luxury seats spanning over 10 cinema halls. The cinema is always up to date with the latest movies, both Danish and international and showcasing a myriad of genres. The cinema is open from morning to evening, and there is, therefore, plenty of opportunities for both a romantic date night, a family trip, or a break from shopping. In addition, the cinema is wheelchair friendly.
As a part of their movie programme, Nordisk Film Biografer Aalborg Kennedy invites you to various events that offer extraordinary experiences. They regularly share these events and news on their website and Facebook page - so you can check there for these special events for a chance to get a ticket. 
Right next to excellent food experiences
If you feel like making your movie trip extra special, then you can go to the centre where the city offers many great culinary experiences. You can start your cinema trip with dinner at one of Aalborg's amazing restaurants, or round off your movie date with a coffee or snack at one of the nearby cafes.
Easy access
Nordisk Film Biograf Kennedy is easily accessible whether you come by car, bus, train or bike. Around the cinema you will find plenty of parking spaces - including Arkadens car park, the train station is a few meters away, the bus stops right outside the doors and bikes can be parked in front of the building where there are special parking spots for the bike. So plan your transportation and reserve a ticket for a great movie experience.
Read more about Nordisk Film Biografer Aalborg Kennedy (in Danisj)...