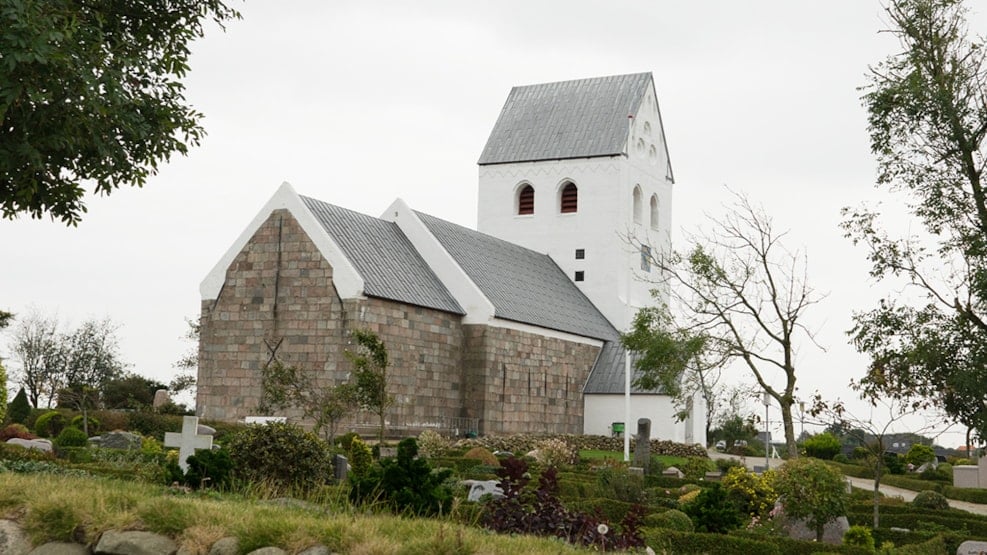 Nørre Nissum Church
The village church and Nørre Nissum Church's choir and nave were built in the late 12th century.
The tower and porch are from around the year 1500.
The style is romantic.
Entrance through porch to the north.
On one of the beams in the ceiling of the church is the inscription "Built in 1833". That year the church was bought by the parish. It was previously owned by Kongensgaard.
On the north wall of the church a crucifix dating from the 14th century. A Maria figure on the north wall has probably been connected to a long-defunct Maria altar.