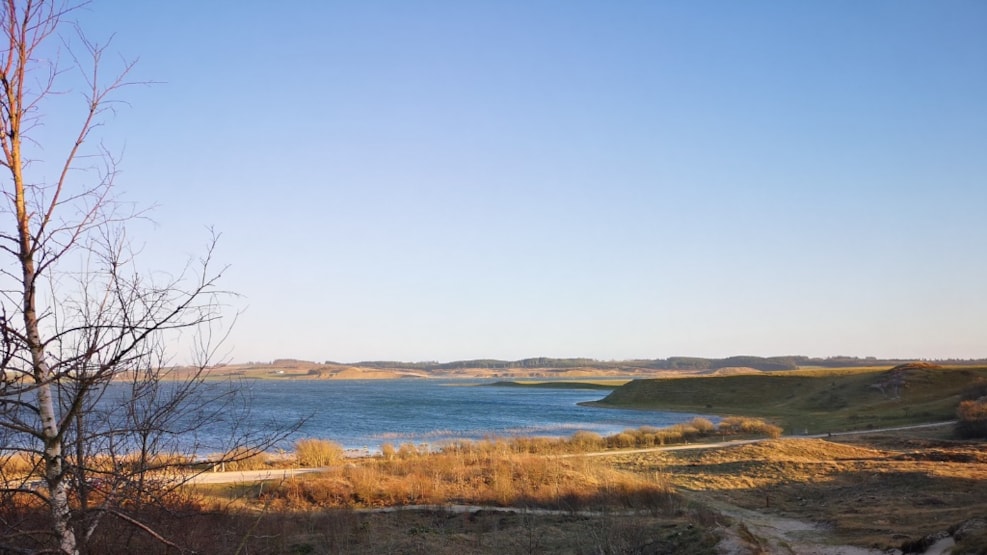 Nors Lake in Thy National Park
The well-visited and scenic area by Nors Sø is part of Hanstholm Wildlife Reserve. Nors Sø is a favorite bathing lake.
In the Stone Age, the lake was a sea bay, which has later been cut off from the sea. The lake is in some places 20 meters deep.
Nors Lake has only underground tributaries and is one of the country's cleanest lakes with several rare aquatic plants. Here, among others, pike, perch, skull, and eel.
Angling is allowed along the state's part of the southern shore of Lake Nors within the marked area from the bathing area to Degnbjerg.
Special fishing licenses and rules for fishing in the lake can be purchased at Thisted Tourist Office.
There is a handicap fishing bridge at Nors Bagsø.
The plantation provides shelter from the west. There are toilets, campfire and barbecue areas and tables and benches.
The flying sand, which has settled about 100 meters out into the lake, has created the finest, child-friendly beach.
From the bathing area there are several marked hiking trails in the area.