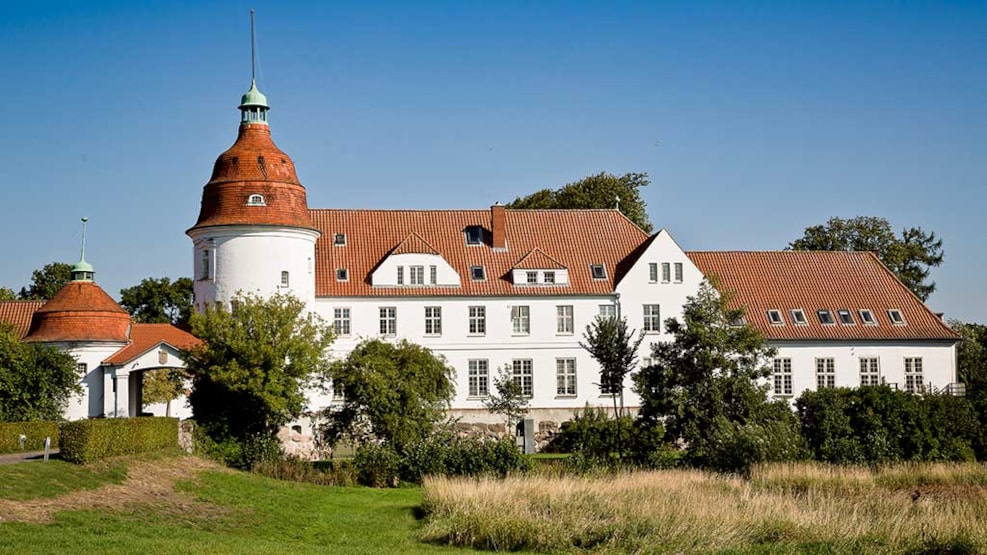 The North Coast on Als – a cycle route
This 26-kilometre cycle route traverses the beautiful Northern Als landscape and begins in front of Nordborg Castle. The route takes you through a number of nature areas along the north coast that are only accessible by bicycle or on foot.
The route is rather varied with both asphalt and unpaved roads, and in some places you will need to walk your bicycle. The route can be completed in a couple of hours but it is recommended that you allow 4-5 hours in order to stop at some of the wonderful places you will find along the way.
The tour passes Nordborg Castle and continues along an idyllic path bordering Nordborg Lake. Near the beach at Købingsmark Strand, you can stop for a swim or buy ice cream during the summer. On the route, you can observe rich natural habitats teeming with birds and wild plants.
If you are cycling on a warm summer evening in May or June, you may be fortunate enough to hear a choir of green tree frogs or natterjack toads near the many local ponds.
If you feel the route is too long, you can split it in two. See the map for route options.