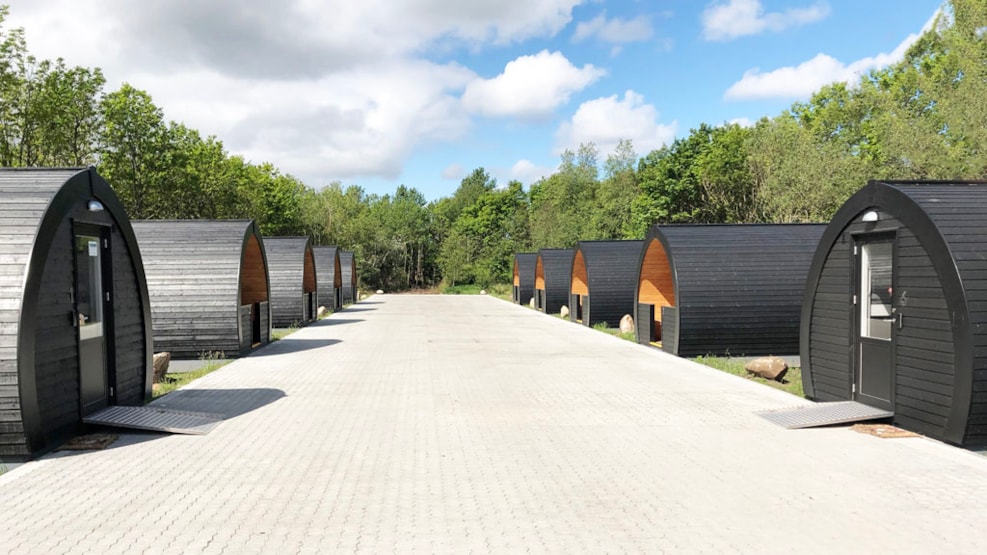 Nygaards Afrika Luxus Cottage
At Nygaards Afrika you will find beautiful and new luxury cabins with room for 6 people in each. The cabins have good facilities such as a kitchenette and a private shower and toilet. The luxury cabins are located by Nygaard's Africa where you will also find Nygaard's hunting museum, where you can experience Northern Europe's only "The big five". In addition, Nygaards Afrika also has a zoo of 20 hectares with beautiful New Zealand crowned animals and wild boar.
At Nygaards Afrika you have the opportunity to rent beautiful luxury cabins.
In the cabins there is room for 6 people in each. You will find your own shower and toilet as well as a kitchenette with oven, fridge / freezer, kettle and crockery and free Wi-Fi so you can always be online. The cabins are beautiful, new and bright.
In addition, all cabins have a TV, minibar, underfloor heating and a small lovely terrace where you have the opportunity to relax. At Nygaard's Africa, it is also possible to buy breakfast and bed linen.
The cottages themselves are only 3 kilometers located from the trading town of Nørre Nebel, and are surrounded by beautiful nature.
In addition, you also have the opportunity to experience Nygaard's Hunting Museum, which is the only place in Northern Europe where you can see "The big five" in full size. In addition, there are also rare animal species such as antelopes, moss, elk, giraffe, ibex and many more. All trophies can be seen in the 400 m2 hunting museum.
In addition to the hunting museum, you also have the opportunity for a guided tour of Nygaard's Africa Zoo. Here you can get up close to the animals, and the lovely nature where you can enjoy the silence around the beautiful New Zealand crowned deer and wild boar in the 20 hectare zoo.
Get more information about the luxury cabins and much more on Nygaard's Africa's website.