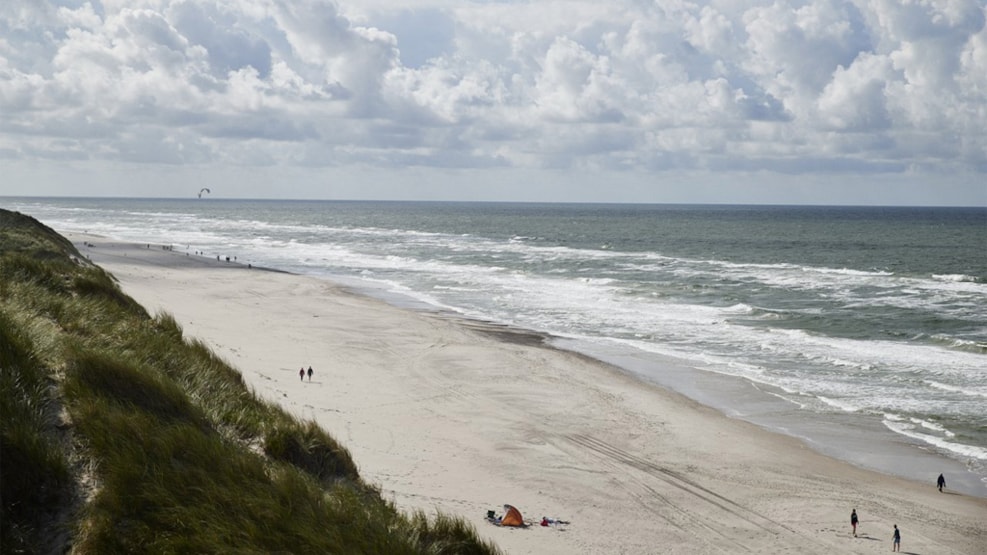 Nymindegab Beach
Take a trip to Nymindegab Beach, a lovely sandy beach at the North Sea, near Nørre Nebel, Denmark. The beach has a blue fag, indicating a good swimming experience in the ocean.
Nymindegab Beach
Nymindegab Beach or Nymindehab Strand is a nice beach at the west coast with white sand and dunes. The beach is located ca. 500 meters from the town of Nymindegab and 8 km from Nørre Nebel, Varde. Near the beach, you will find a parking lot and a café. Close by, there is also a large bunker from World War II.
Clean beach
A blue flag flying over a Danish beach indicates that a number of environmental criteria has been met, that the recreational waters are tested regularly, that the toilet facilities are in order, and that educational information plates on the importance of the ocean environment are on display.