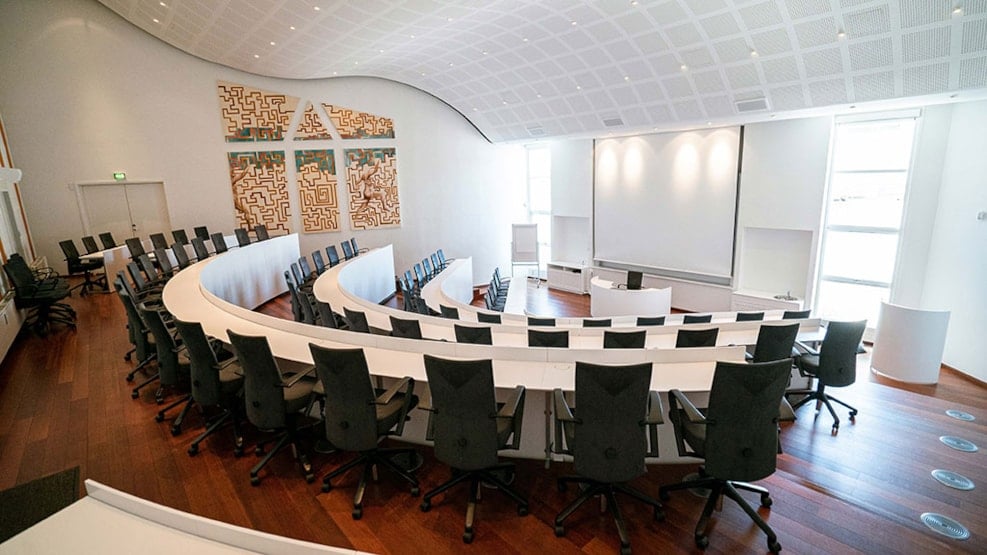 Odense Science Park - Meeting Place
Are you planning to host a meeting but lack the premises? The Odense Science Park offers modern meeting and conference rooms with everything in AV equipment as well as high service and an eye for details.
The Science Park is located in the Videnbyen (knowledge district) Campus Odense with New OUH and SDU as the nearest neighbours. There is easy access from the E45 as well as plenty of free parking.
The Science Park is perfect for both half-day and full-day meetings.
We offer:
• An authentic and unique environment in the heart of Robot City Odense
• Meeting rooms and auditorium from 5-75 people
• 300 free parking spaces
• Freshly prepared food from our café
Our large café areas provide optimal opportunities for socializing and networking along the way, just as they make sure to pamper your guests with delicious food.
At The Science Park, you will be greeted by a professional staff who are ready to help you fulfil your wishes - and where only the imagination sets limits.
Let us help you tailor the meeting to your wishes. Contact us at forskerparken@syddanskeforskerparker.dk for a non-committal talk and get a tour of our meeting and conference rooms.