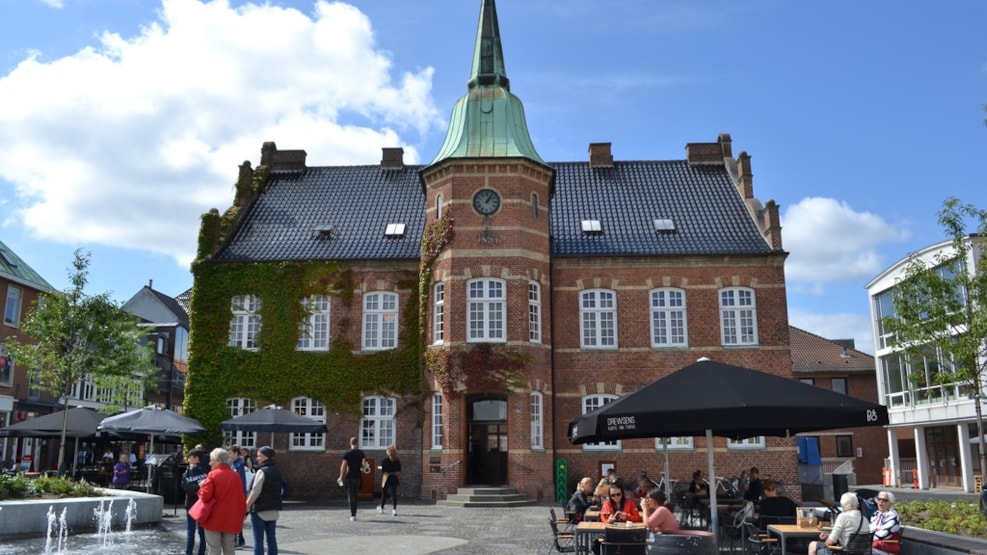 The old Town hall in Silkeborg
Det gamle rådhus (the old town hall) in Silkeborg was built in 1857 to designs by H.C. Zeltner. He was also the architect of the town halls in Horsens and Skanderborg.
The style is Dutch Renaissance, inspired by Rosenborg Castle in Copenhagen. The building functioned as a town hall until the early 1970s, when the new town hall on Søvej (built 1971–77) was gradually brought into use.
Finally the town council moved from Det Gamle Rådhus in 1975. The town hall was then converted into the courthouse, housing the district court and a number of offices. In connection with the judicial reform, which came into force on 1 January 2007, the district court in Silkeborg was closed.
The building then stood empty for several years until 2012, when, following extensive renovation, it was brought back into use. This time as the home of the town's tourist office and a number of organisations: erhvervSilkeborg (business Silkeborg) and handelSilkeborg (trade Silkeborg). The building is listed.
See what others are sharing on Instagram
#detgamlerådhusisilkeborg #visitsilkeborg #visitaarhusregion