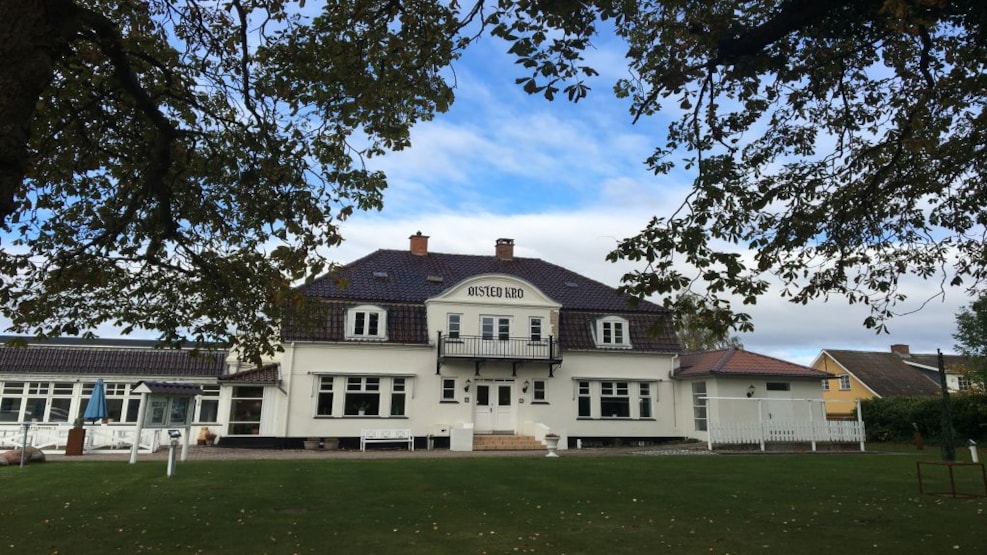 Ølsted Inn & Hotel
Go on a real inn holiday at Ølsted Kro & Hotel in North Sealand, where there has been an inn for more than 100 years.
In the small village, Ølsted close to Frederiksværk is the cosy Ølsted Kro & Hotel.
Ølsted Kro & Hotel has ten nice, large rooms (including one bridal suite), all mounted in light, bright colours, flat-screen TV, telephone and wireless network.
There are both single and double rooms, some with the possibility of extra beds. The implemented decor means that all rooms maintain the same high standard.
Room service is available until 21:00. | Book your stay
The restaurant
The cosy and bright inn at the hotel offers hot food every day of the week except Sunday. On weekends, lunch is served between 12 and 15. |Book a table | See menu
Sculpture park and green areas
Outside the inn is a small sculpture park, where you can see sculptures by the artist Misja Kristoffersen. Close to the inn, you can also experience Ølsted Gravel Pit, which is a beautiful green recreational area where there is a small stage where various musical events take place throughout the summer.