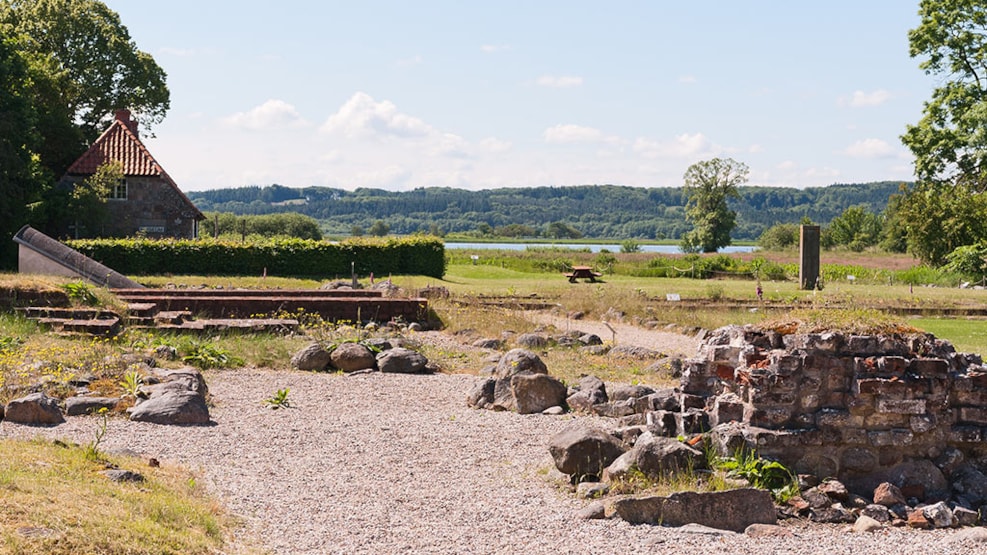 Øm Abbey Museum
The Øm Abbey was originally home to monks of the Cistercian order who came to Øm, on a spring day in 1172. The buildings were demolished in 1561 by royal orders. The life of the monks is known from the Øm Abbey Chronicle (1207-1267) and from extensive archaeological excavations at the site.
The museum is situated on the ruins of the demolished abbey. A walk through the abbey ruins gives insight into the life in the abbey during the medieval period, and you can experience five original graves that are on display, including Bishop Peder Elafsen of Århus, who was buried in the abbey church in 1246 and abbot Mikkel in the Chapter room in 1246.
The daily life of the monastery
In the museum, you will find the exhibition "Pray and Work", which covers the daily life of the monastery. The story is told through many objects and skeletons found during the excavations on the site, including a reconstruction of the open tomb of the bishop.
A monastic garden contains 80 different cultivated plants on display. The plants were used as medicinal and edible herbs or were otherwise used in the household during the medieval period. In the brewery, garden plants like hops, sweet gale, malting barley can be experienced.
The museums shop has a variety of books, beers from the Kloster brewery and souvenirs.
Audio guides in English are provided for free.
The Øm Kloster Museum is closed during the winter season and is open from April to October.
See what others are sharing on Instagram