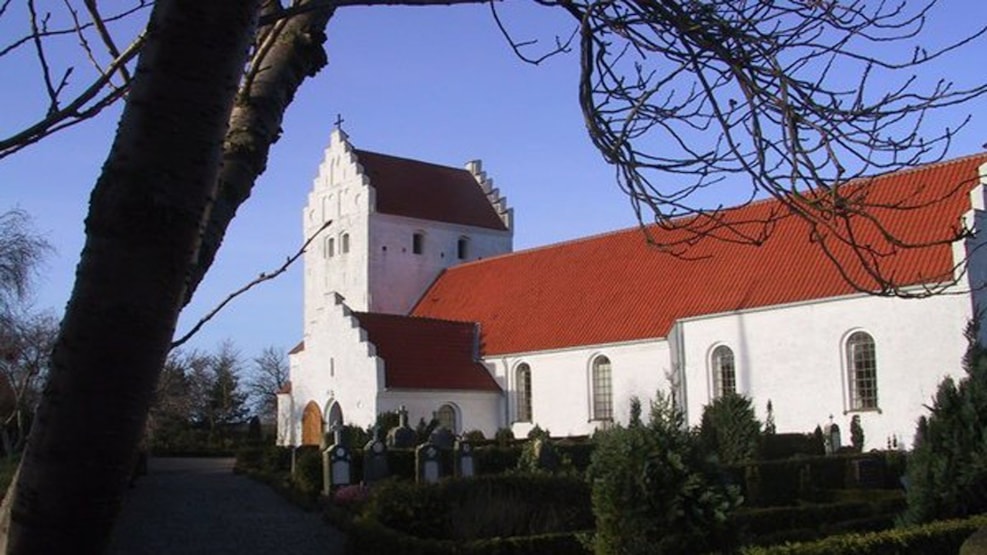 Onsbjerg Church
Onsbjerg Church, which is also known as "Hellig Kors Kirke" ("The Holy Cross Church"), is one of the oldest churches on Samsø, as it was built when Onsbjerg was the island's capital at the end of the 13th century.
The only remaining parts of the original brick church are the side walls of the nave, with its bricked, arched windows and doors. The original flat beamed ceiling of the church was replaced by four cross vaults in 1462.
The finest piece of church art on Samsø is a 27 cm tall golden crucifix from around the year 1200. The original piece is on show at the Danish National Museum in Copenhagen but a replica has been hung on the northern side of the altar.
The cross hangs on a board with an inscription recalling an old myth about this original, unique crucifix. In translation, the inscription reads:
"This golden crucifix was tied around the neck of a dead person that drifted ashore around Ilse Made in Tranebjerg Parish. When they tried carrying the dead body to the church yard, four horses could not carry it. The same happened when they turned towards Kolby Church. But when they turned the carriage towards Onsbjerg, two horses could easily carry it. The dead body was buried near the eastern gable of the church. This church received its name from the same golden cross and is today called the Holy Cross Church. Annum 1596."