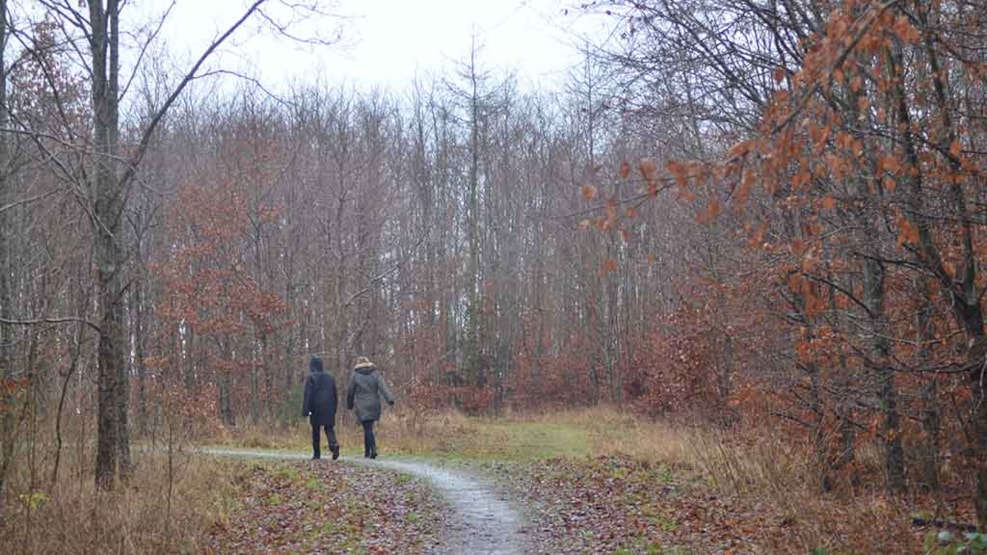 Otterup town forest
Take a walk in the old bog and the new forest right next to Otterup and enjoy the beautiful nature - both on the 2 km long forest and in the whole forest, which you are free to explore!
Otterup Byskov (town forest) is located right next to Otterup town, and here you'll find a forest, a bog and lakes - and even a small hill, where you will also find a picknick table where you can enjoy your food or coffee!

There is a two km long path through the forest and around the bog, and here you can enjoy a nice walk under the tall beech trees. You are also very welcome to leave the trail and explore nature freely on a brisk walk. Maybe you'll see a green heron - or look for water nymph insects in the bog. Dogs must be kept on a leash.

Fell like a horseride? You can take the horse for a nice ride, because you are welcome to ride on the path.

It's also to spend the night in your own tent in the woods, but please mind the rules - see more here!
From landfill to nature restoration
Otterup Byskov was laid out in 1994 and 1995. The area consists of forest and Otterup Mose, which was once a large bog with meadow, reed forest and many small lakes. However, it was eventually drained to a much smaller area, and in the 1950s and 1960s, a landfill was built. But then the Danish Nature Agency bought the area, planted beech, oak and ash, and now nature has taken over the area again. The forest and hill are placed partly above the former landfill.
An excursion to Otterup town forest is therefore also a chance to see real nature restoration - experience how nature can come back.

Parking at the Otterup Mose road.