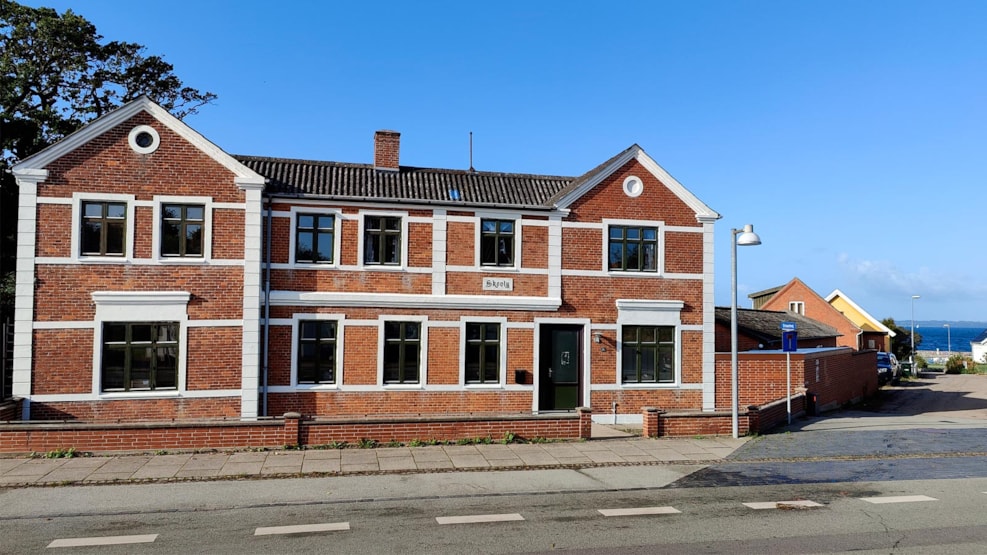 Pension Skovly - accommodation at the top of Langeland, close to beach & forest.
Stay overnight in the nicest boarding house, and wake up to a lovely breakfast buffet with freshly brewed coffee and freshly baked buns. Located by the harbor - forest & beach
Skovly - accommodation in Lohals
Located on the top of Langeland in Lohals, Pension-Skovly is within walking distance to the harbour, beach, town and forest.
Enjoy a cozy overnight stay in the charming old house and wake up to a well-laid breakfast table, where you can also pack your packed lunch for the day's experiences in the nearby area on foot, or take a bike ride around the beautiful nature.
Experiences nearby
There is plenty of opportunity to explore the many hiking trails and cycling routes, or simply take a lazy day on the beach and dip into the clear water. Nordstranden is a sandy beach with the blue flag. The guest house is only 100m from the marina, with many activities for the whole family, playground, lovely beach and the fantastic forest.
The children can borrow gear at the harbor to catch crabs and other fun, completely free, while mum & dad relax and enjoy the sound of the lapping of the water.
Friday / Saturday in the high season there is free music at the harbour, which also holds a large flea market every Tuesday, if you haven't found the gold in the many small stalls around town.
There are several good places to eat in Lohals in all price ranges, some with reservations and others without, please ask at the reception.