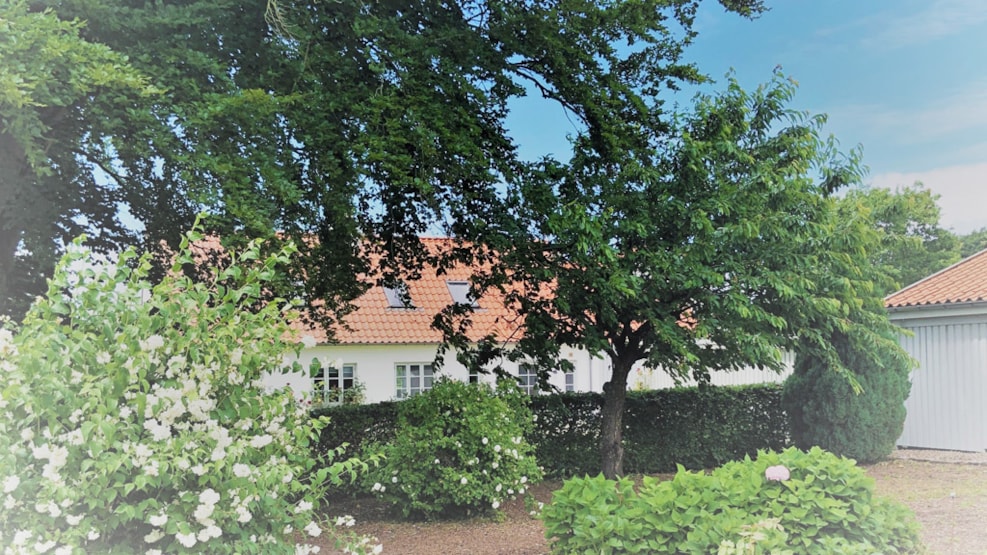 Pensionatet RO
Pensionatet RO, from 1908, is located in the middle of the beautiful South Funen nature surrounded by fields, forest and lake. Our guest house is spacious with three lovely double rooms, one large family room and one double room with it´s own living room. Toilet and shower are situated on the ground floor and on the first floor.
Our guest house is centrally located for many good experiences with 5 -10 minutes to one of Funen's best beaches, Svendborg's beautiful harbor environment, idyllic old market town and historic Valdemar's castle and 10 minutes to Egeskov or Svendborg golf course. If you drive 30 minuts, there are many other options, such as Zoo, HC Andersens House, Den Fynske Landsby in Odense or Funen's nicest market town Fåborg.
Pensionatet RO was renovated in 2006 in terms of the house being an older lady of 112 years. The guest house is therefore furnished with all modern facilities - but not TV as it disturbs the cosiness - for a good stay.
In addition to the guest house itself, it is possible to use our outdoor areas in the field and forest, so feel free to bring sausages and grill them on one of the campfire sites.
Price for accommodation here