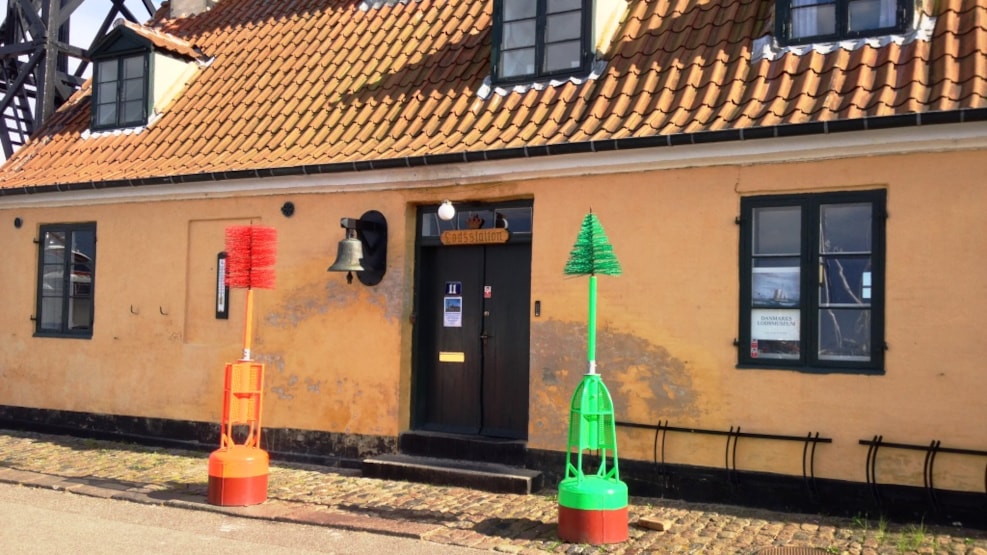 The Pilot Museum of Denmark
There has been pilotage in Dragør since 1684, when Dragør got Denmark's first privileged pilotage by a royal resolution, and the old pilot station at Dragør Harbor tells about everyday life at a pilot station.
Denmark is surrounded by belts that require local knowledge to navigate safely in. Øresund with the sailing channel Drogden, located just off Dragør, is one of the busiest waters in the world and one of the places where the pilot's knowledge comes to the master's advantage: There are both narrow and shallow.
The exhibition at the Danish Pilots Museum tells about how the pilotage has worked for the past 60 years: how the ordinary daily working day is for the pilot, from leaving his home, piloting a ship further and he is back in Dragør.
The exhibition is based on the life of Dragør pilot Pehr Mark Olsen, who worked as a pilot at the Dragør Pilot Station from 1960 to 1983.
Today, the pilots have been moved to a new station in the eastern part of the harbor, and the orange boat is often seen sailing in or out of the harbor.
Next to the museum stands the 15.8 meter high pilot tower - Dragør's landmark - which was built in 1912 because the building of Dragør Fort south of the city limited the view. The tower is not accessible.
The museum is located right next to the Dragør Museum, the Cutter Elisabeth and the Museums Cafe Port Warehouse.
The ticket also gives access to the Dragør Museum and the Amager Museum.