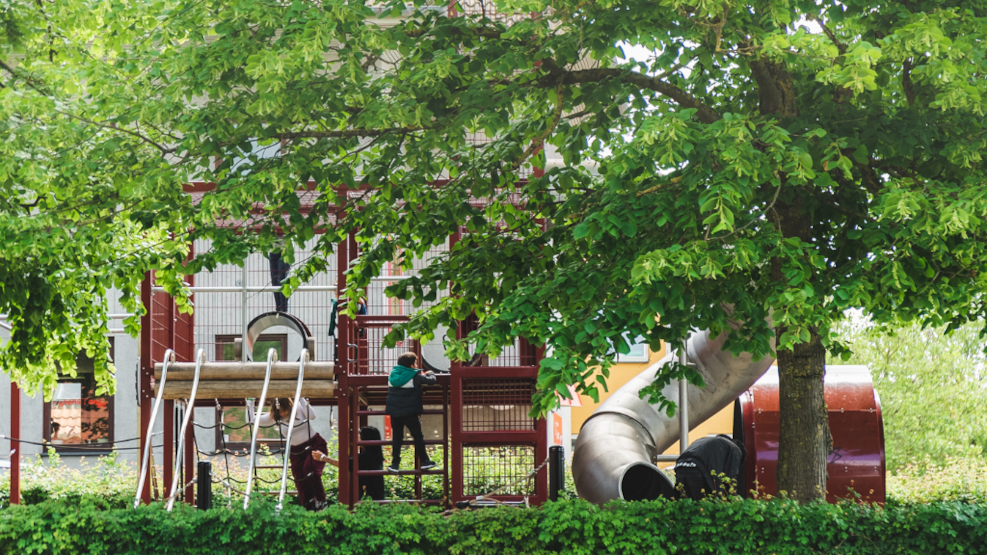 The Playground Chilndren´s Frederiksværk
Get into the history of Frederiksværk on the new beautiful playground in the middle of the city.
At the playground located on Torvet in Frederiksværk right next to Frederiksværk Church, the children can now play their way into the story.

The playground is divided into four areas, which have been named "Værket", "Byen", "Krudtværket" and "Landscape". Each area refers to parts of the local area.
You can play in the bronze - and cast iron track, on the large climbing frame, you can play blacksmith and cobbler in the small mini-city, and you can try out the carousel, which is inspired by agate grinding and cannonballs. You can also take a swing ride over the blue rubber coating to represent Arresø, Denmark's largest lake.
The playground is open to everyone, and there is room to take the food basket brought with you to the area.