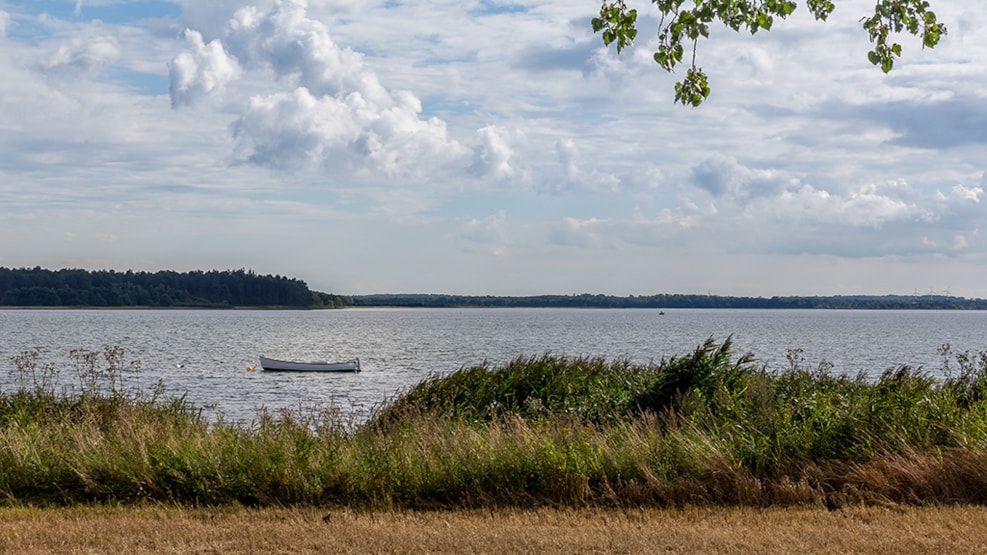 Præstø Fjord
Præstø fjord is a beautiful area where the possibilities for fishing, kayaking or diving are many
The fjord is relatively protected with both shallow areas and shipping lanes. The fjord is suitable for both family trips in canoe and sea kayaking trips for both experienced and beginners. And under the water you can experience a settlement from the Hunter Stone Age. Nature is close by. Forests, meadows and beaches are right down to the water.
There are several places where you can put your kayak in the water, at Even, by the beach, by Roneklint and by Fedhavnen. One can be lucky to see seals that like to lie and sunbathe on the stones next to the Dutch forest. Remember, however, with high tide, be aware as the stones may well lie beneath the surface.
Remember to pay attention to side winds when it blows. However, a large part of the fjord is sheltered by forests, so it is only when there is free view of fields.