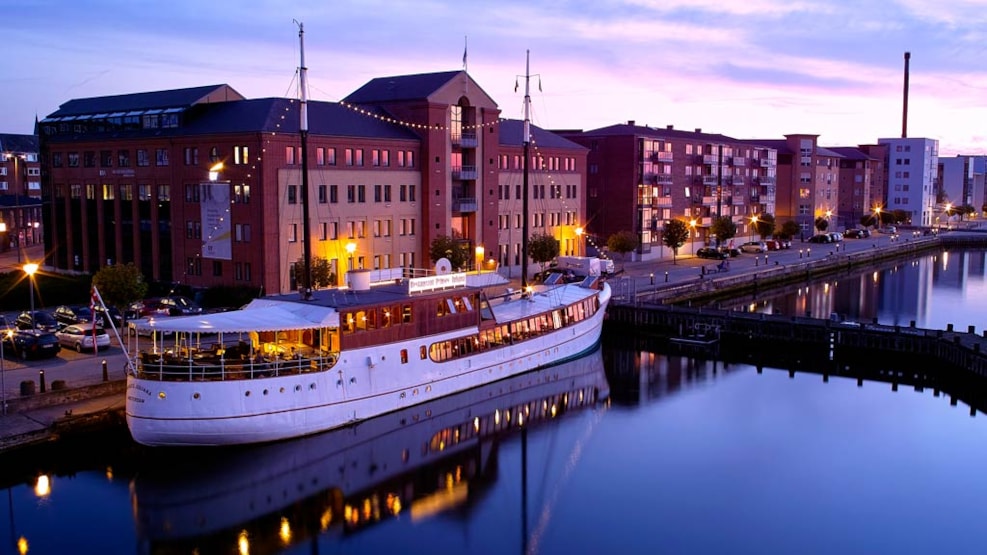 Prinses Juliana
Down by the harbor front, Prinses Juliana - a floating seafood and gourmet restaurant - is docked. The former Dutch training ship was named after Princess Juliana of the Netherlands in 1932.
Prinses Juliana has been a restaurant since 1980. In 2007 the restaurant was renovated, but many of the original parts of the ship has been maintained to ensure an authentic experience. Prinses Juliana's chef is a specialist in Danish-French cuisine, and the menu consists of both a'la carte meals and different lunch and brunch menus. Prinses Juliana has different events on e.g. Valentine's Day and New Years Eve.
Enjoy the authentic, maritime surroundings while you enjoy a lovely meal – directly at the Limfjord.
Read more about Prinses Juliana in Aalborg…