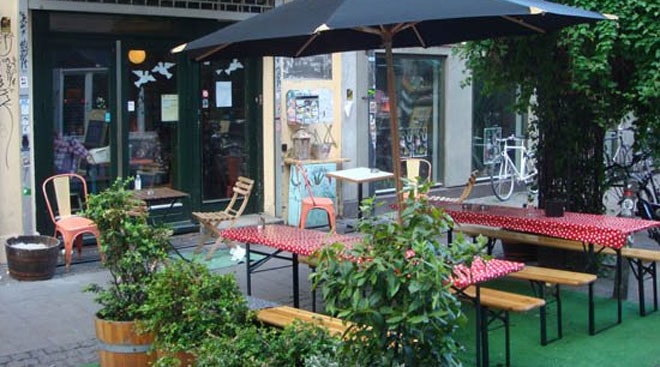 Props
Meet cool Copenhageners, have a sip of a delicious cup of coffee and check out the cute heart garlands hanging from the ceiling.

Props is located on Blågårdsgade on Nørrebro, which gives it a very appealing and central location for many hip Copenhageners.

Here you can enjoy a cold beer or a warm cup of tea or coffee. If the sun is shining on Nørrebro, you can sit outside at one of Props' long, colourful tables.

Props has a wide selection of coffee, tea, organic juice and beer - bottled as well as draft beer.

Buy the furniture

This coffee shop is decorated very creatively with wooden tables and pictures on the wall, and if you look up, you'll see heart garlands which gives Props a charming, colourful look.

If you have fallen in love with the furniture on Props, you don't have to ask where you can go to buy it, because you can buy it right here at Props. Everything is for sale - furniture, mugs, plates, you name it.