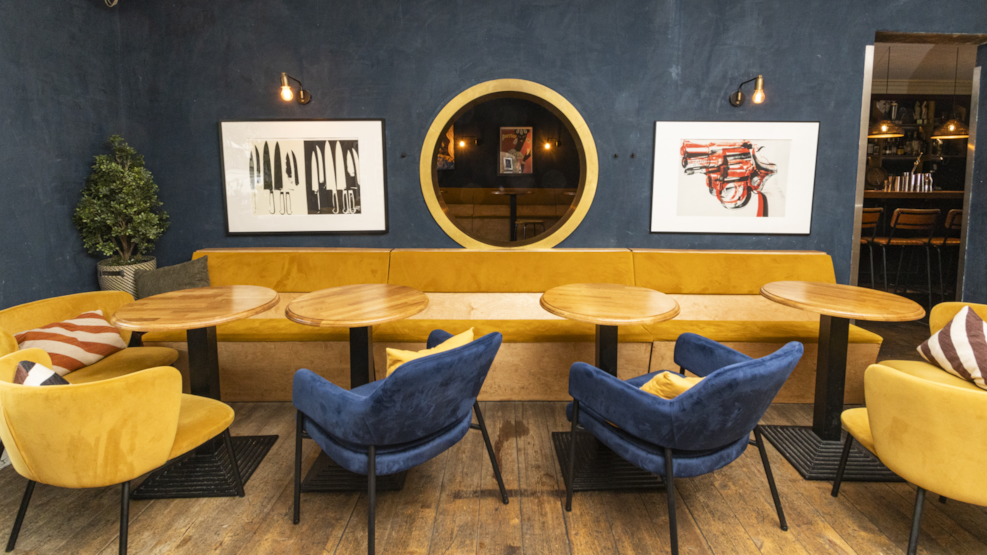 Pulp Bar
On Skt. Hans Torv is Pulp Bar, which serves exciting cocktails in lovely surroundings and is always ready for a chat or a good pop culture quote!
"Parlour unites local people" reads the marquee at Pulp Bar. Whether you're a part-time local, full-time local or just a visitor, Pulp Bar at Skt. Hans Torv is a hugely exciting cocktail bar that will put a smile on your face. It's so accomplished that it's hard not to be impressed.
The cocktail menu consists of several exciting drinks with intriguing names that often include pop culture references. There are many different flavour combinations, so it's easy to find something for everyone, whether you like sour, sweet, bitter or spicy.
In addition to the home-brewed cocktails, there's also a selection of beers, both on tap and in cans. You can also find white, red and orange wine, as well as a large selection of non-alcoholic cocktails. So you can bring the whole group of friends, no matter what the need is.
The bar is cosy and you can sit there alone, with one other person or with a group of friends. There's room for everyone at Pulp Bar!