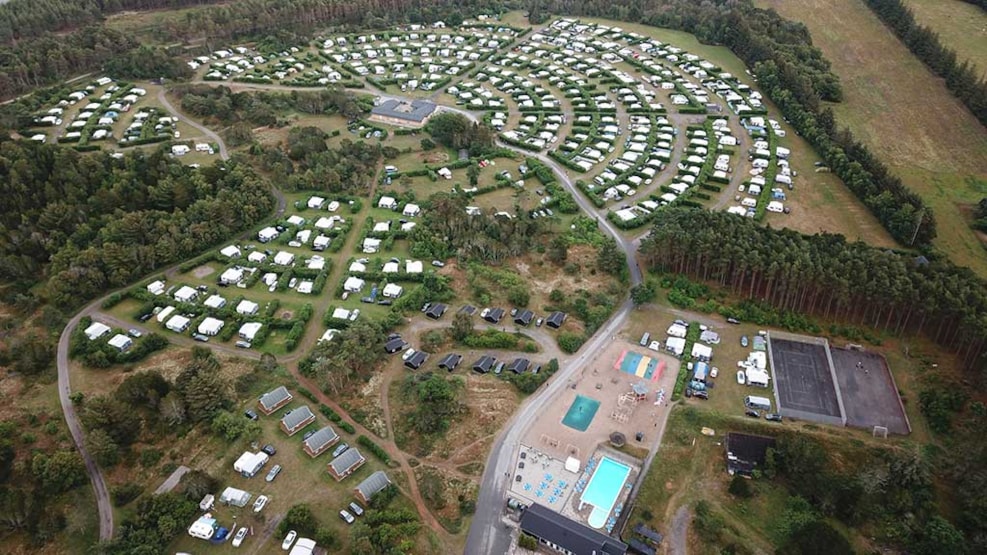 Råbjerg Mile Camping
Råbjerg Mile Camping is a quiet and beautiful family friendly campsite, where there is room for everyone - including dogs.
The campsite is located in scenic surroundings close to Skagen Odde and Råbjerg Mile. The nature invites to trips of all kinds, walking, running and cycling.
Beautiful Skagen is just 12 km from the campsite. The campsite is a short bike ride from Ålbæk, Bunken Klitplantage and Ørnereservatet.
Råbjerg Mile Camping has plenty of facilities for all ages; indoor water park, outdoor pool, soccer field, tennis court, playgrounds, bouncy castles etc. For the adults there is a special adult zone where there is room for peace and relaxation.
You can bring your own caravan / tent, or you can rent one of their many cabins and rental caravans.
The campsite has a wide range of practical facilities, such as laundry, kitchen, bathroom and TV lounge.