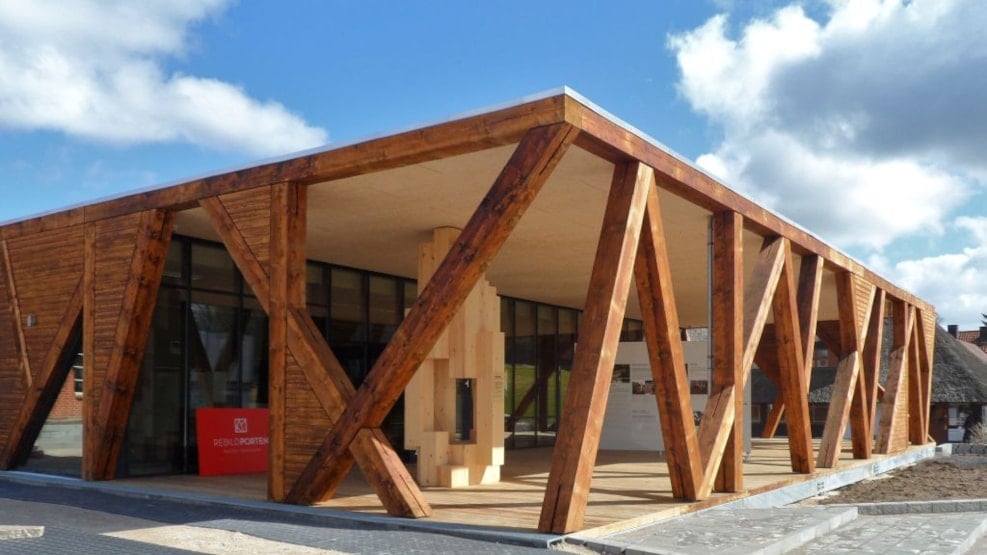 RebildPorten
At the tourist office, RebildPorten, you can find inspiration for your vacations, family trips and many other occasions. We have the all information you could need about what to experience in Rebild. 
We are always prepared to help and you are welcome to contact us anytime. We can help plan your trip with guided tours, inform you about where to stay and other practical information.
We can also help you book a guided tour in Rold Forest to the springs, the lakes, or what other interest you might have. If you and your group want to experience a mugging from the (in)famous Robbers from Rold, we will also assist you in this process.
At RebildPorten, you can retrieve free brochures, maps and suggestions and advice for hiking in the area. 
Outside RebildPorten, you can find a covered patio, where you can enjoy your picnic. The building is inspired by Rold Forest and the wood used for the building is also sourced from the forest. 
We look forward to welcome you in Rold Forest and Rebild Bakker.
Rebildvej 25A, Rebild, 9520 Skørping
E-mail: info@rebildporten.dk
Phone: +45 99 88 90 00