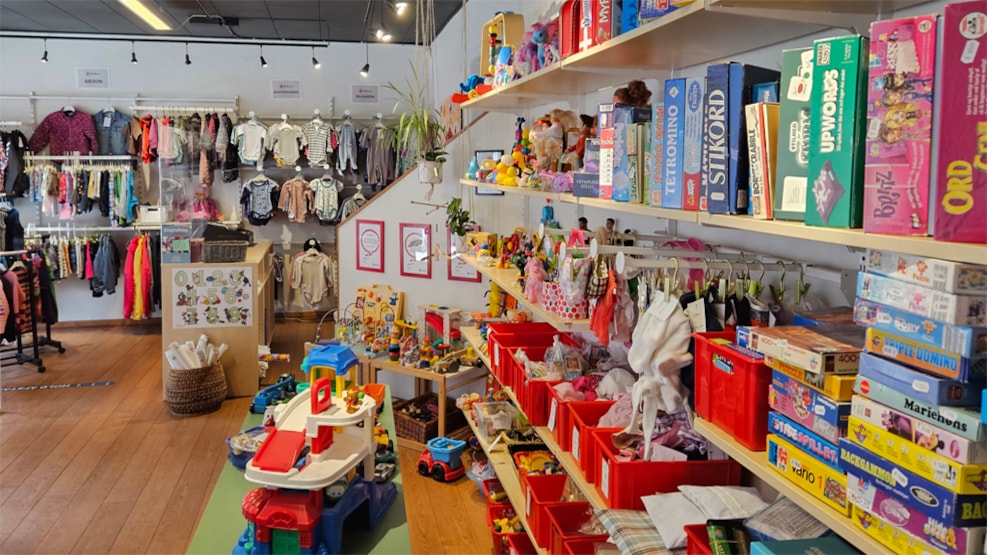 Red Barnet thrift shop
In the heart of Ringkøbing you will find Red Barnet's second-hand shop, where you can shop locally, socially and sustainably for children aged 0-12 years.
In the shop you will find a fine selection of quality second-hand clothes, footwear, toys, games, books and equipment. All donations are checked and cleaned before being put on sale in the shop.
The profits from the shop go towards saving, protecting and empowering children in vulnerable positions - both locally and throughout Denmark.
In Red Barnets Lokalforening in Ringkøbing-Skjern, it is volunteers who, through activities, contribute to local children having good experiences and childhood memories. As a customer, you help to support this when you shop in the store, where all store volunteers are ready to welcome you in Vester Strandgade 6A, Ringkøbing.