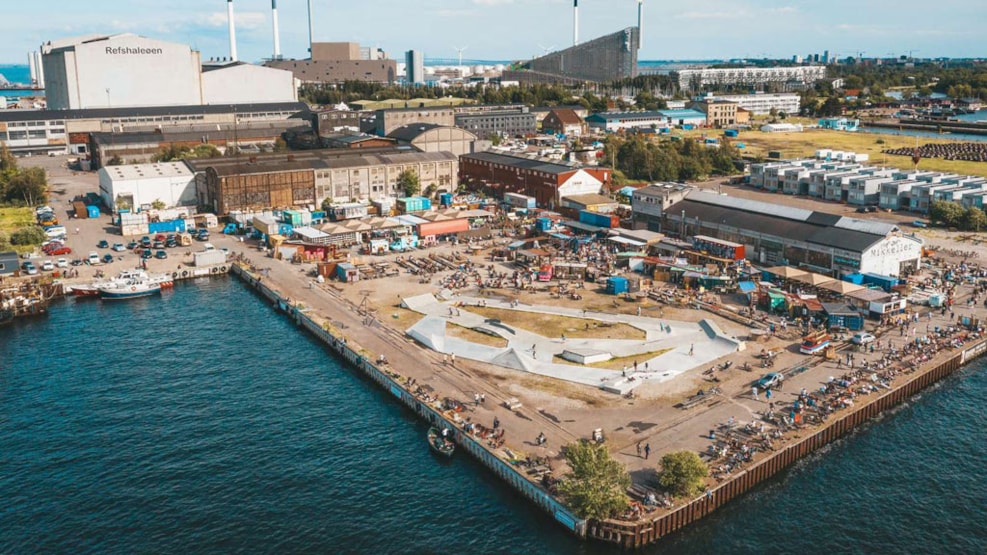 Reffen - Copenhagen Street Food
Reffen is a street food market and urban area for start-ups, innovation and creativity in Refshaleøen in Copenhagen.
All of the stalls have to follow the sustainable dogmas "Reduce and Reuse": Use compostable food service, reduce food waste, and use organic, free-range and local ingredients wherever possible. They also have to sort their waste so it can be reused as much as possible.
At Reffen, you'll find more than 50 start-ups in the form of food stalls from all over the world, bars and creative workshops. Reffen consists of a 6000m2 area, and there is access to another 4000m2 area by the water, which is perfect for enjoying your food and drinks with front-row views of Copenhagen harbour. If you're visiting during the colder seasons, do not fret; Reffen recently added Werkstatt, an old machine hall, to the mix. Here you can enjoy drinks, delicious food and hygge all year round.
The ambition is to create a melting pot with a food market, creative workshops and start-ups, cultural experiences and innovative projects that attract and inspire both locals and tourists.
How to get there? Strommas Colorful Copenhagen Hop On-Hop Off bus will take you from the centre of the city to Refshaleøen. In addition, you can go by bike (15 minutes from the Nyhavn), car, the public bus 2A, or the harbour busses 991 or 992.