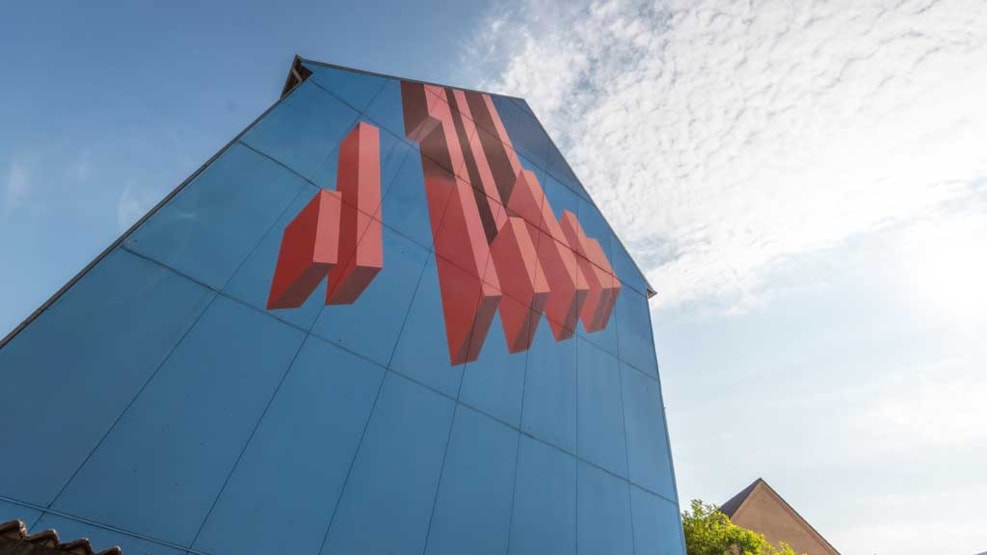 Rene Linjer, 1991
The artist behind this gable painting from 1990 is the Norwegian artist Adolf Denis Horn. 
The motive on the gable of 120 square metre was originally intended the new central station in Oslo, but this project never accomplished. 
Fortunately, the artist thought that this gable in Brande was a perfect fit for his motive.