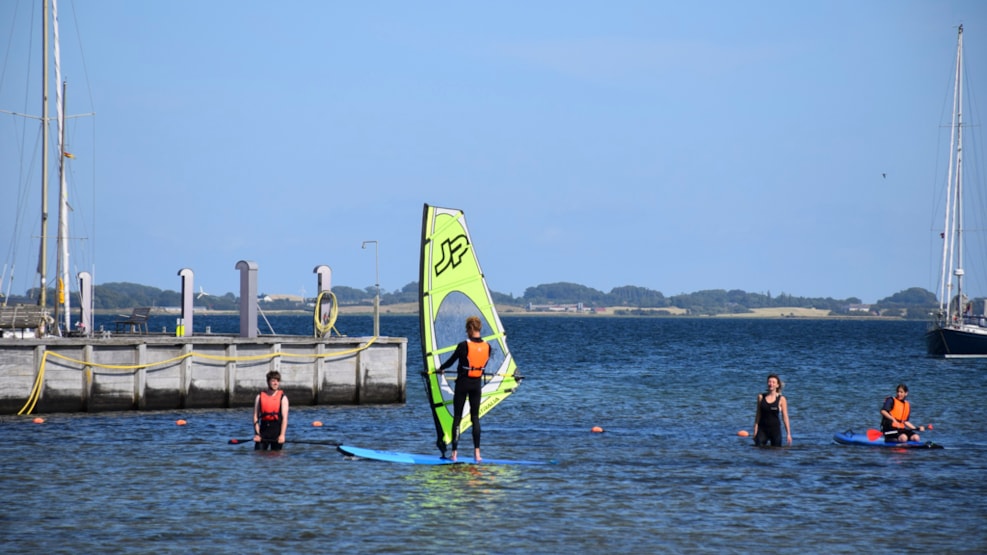 Rent windsurfing equipment on Strynø - smakkecenter
Try windsurfing on Strynø. The Smakkecenter has beginner boards which they rent out for use in their "crawl yard" with shallow water. If you have never tried windsurfing, go to Strynø and try it out.
Øhavets Smakke- og Naturcenter offers instruction for windsurfing.
The waters by the beach is a nice area to get acquainted with windsurfing.
In easterly wind directions, the place is a very safe starting point as there are onshore winds.
The place also works in westerly wind directions, but one must be careful not to drift with the wind away from the shore.