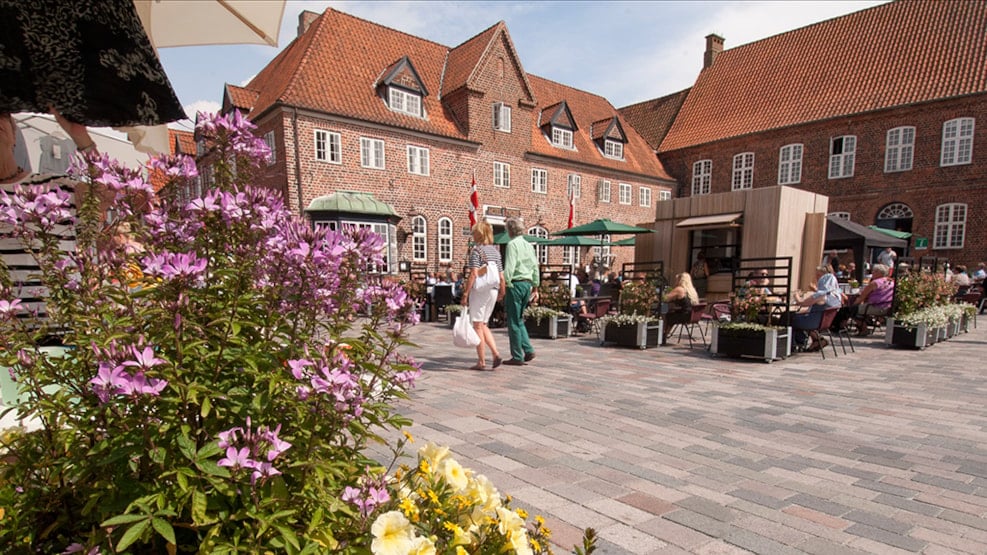 Restaurant Dagmar and Vægterkælderen in Ribe
Gastronomy and pampering in authentic settings at Denmark's oldest hotel.
Charming rooms in original historical style, combined with skilled and attentive waiters, makes your evening an unique experience, whether it is a romantic dinner for two in "Restaurant Dagmar", a cozy evening in Vægterkælderen, a birthday or a beautiful wedding.
Restaurant Dagmar
Emphasis is placed on Danish and local raw materials from the marsh, the North Sea and the surrounding nature. The kitchen combines the menu with seasonal ingredients. In addition, a wine list with wines for all tastes and in all price ranges.
Vægterkælderen
In Vægterkælderen there is a cozy and relaxed atmosphereere where you can enjoy a delicious lunch or dinner. We also offer a glass of wine from our exquisite wine list, or one of our many special beers.