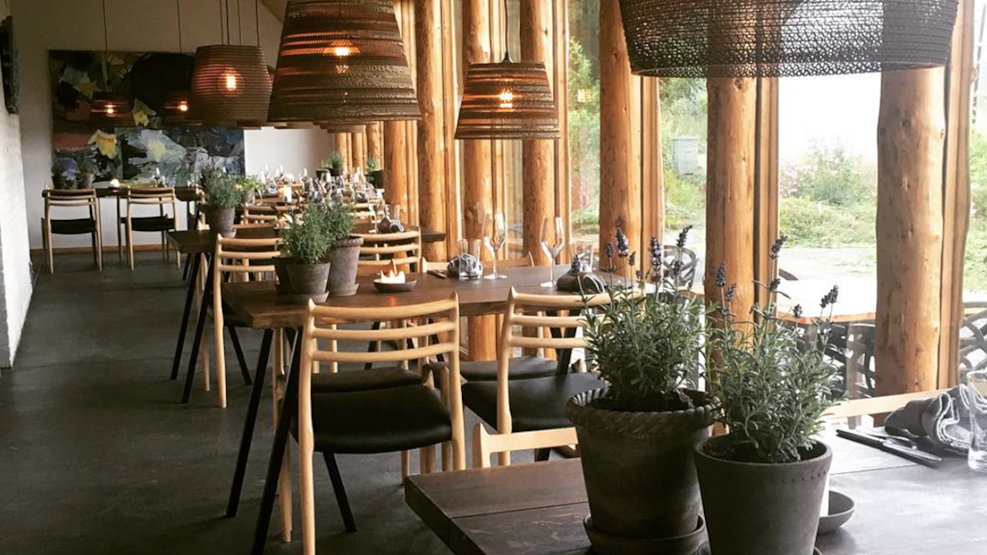 Restaurant Moment
Restaurant Moment offers you a truly unique and exceptional culinary experience and has been awarded the Michelin Green Star in the Michelin Nordic Guide 2023. With a special approach to sourcing the finest ingredients, the restaurant uses fresh, locally grown vegetables and herbs in their dishes.
Restaurant Moment is a vegetable-based gourmet restaurant located approximately 30 minutes from Aarhus city center. Here, you can choose from menus with a varying number of courses and corresponding drink menus.
Awards and classification
Since 2020, Restaurant Moment has been awarded the Green Star in the Michelin Guide. Just one year after opening, Moment was included in the White Guide, and in 2019, the restaurant was named a Bib Gourmand by the Michelin Guide - an award for good value for money.
Ingredients, Sustainability and Creative Chefs
Restaurant Moment has its own 'edible' ornamental and herb garden, and ingredients from there often dominate the menu in combination with wild and organic products from the area. In the cooking, the chefs experiment with a wide range of techniques to find new flavors and to extend the seasons with seasonal ingredients and the many offerings of the garden. Since its inception, Moment has set new standards for thinking innovatively about sustainable solutions throughout the business.
Their gastronomy is made from scratch and with seasonal ingredients. They churn butter, pickle, salt, and ferment based on what is available in the area, and therefore, dishes can also change or be completely replaced from day to day.
For the food, you can order and enjoy delicious natural wines and homemade drinks made from old fermentation cultures.
In the summer, there is outdoor seating in the production garden, where you can enjoy the food surrounded by the vegetables that end up on your plate.
Buy a little to take home
Restaurant Moment also houses a small natural wine shop where you can buy exquisite and sometimes unusual natural wines to take home. The shop has the same opening hours as the restaurant.
Next to the restaurant you will find the eco and sustainable village Friland here people experiment with designing their daily lives around sustainable living.
See what others are sharing on Instagram