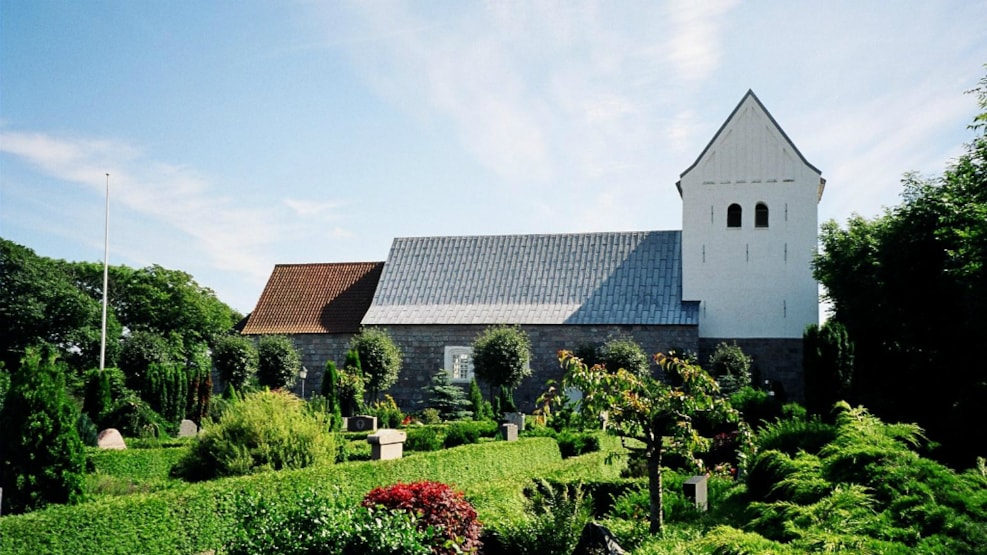 Rom Church
The size of Rome Church is related to the fact that the church has been a parish church.
Rom Church is built on the inside of smooth-hewn squares. To the right of the front door, a male person's face is also seen in high relief.
The church bell from the 13th century is a rarity, as is the altar silver and the candlesticks.
Beautifully carved altarpiece from around 1500.
Outside there is a burial mound, which contrary to custom lies within the cemetery dike.
German tombs from Camp Rom
The refugee camp in Rom was in use from May 1945 until the end of February 1948.
In the period 1946-48, German refugees from the Rom camp were buried in Rom Cemetery.
In 1965-66, the German refugee graves at Rom Cemetery were transferred to the German Cemetery at Grove Church.