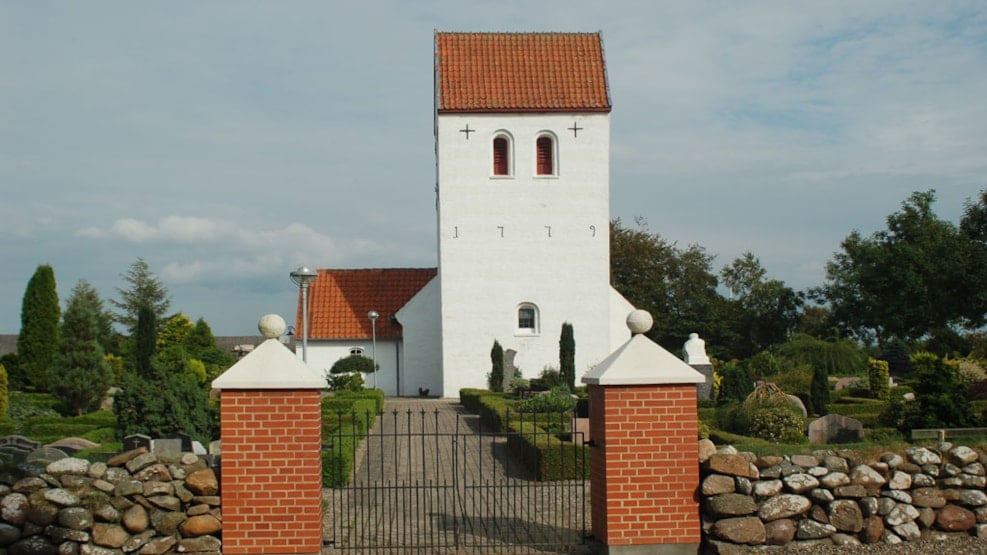 Rønbjerg Church
The church was first mentioned in 1340, but the present building dates back to the 15th century. The masonry is in mediaeval large bricks, and the tower was probably built later than the chancel and the nave.
It says 1770 of the tower's west side, but it refers to a renovation of the church. In the tower is the bell from 1583, but the church has two other newer bells that it use.
A small church which can seat 80.