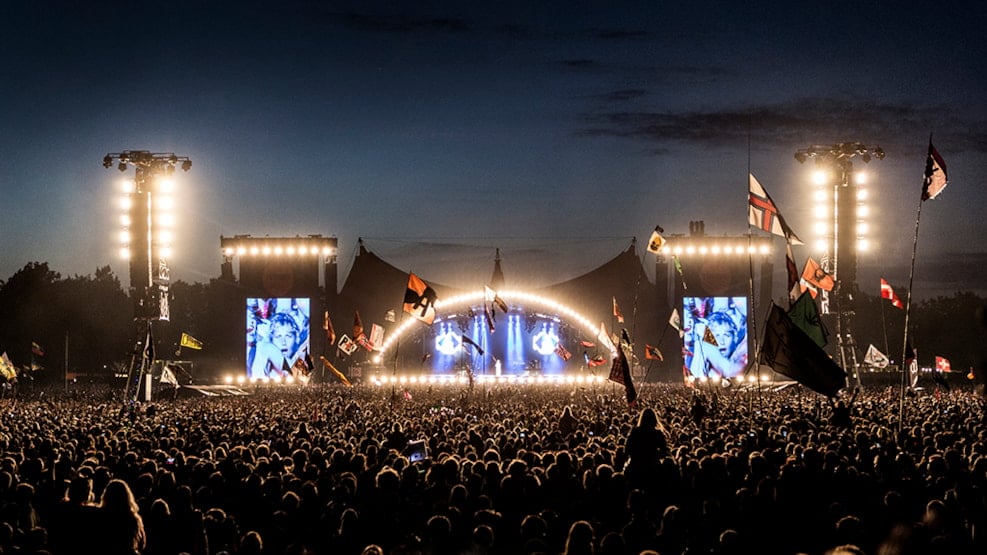 Roskilde Festival
Roskilde Festival is the largest music and culture event in Northern Europe.
Roskilde Festival has celebrated 50 years with music, art, activism and freedom! 
First held in 1971, Roskilde Festival has grown steadily in popularity and size and now attracts some 80,000 people annually from all over the world who come to enjoy a diverse mix of music, arts – and camping.
Internationally-renowned artists like Bob Marley, Bruce Springsteen & The E Street Band, Kanye West, Metallica, Prince, Radiohead, Rihanna and U2 have all played Roskilde in previous years and the festival is THE place to experience both established as well as new acts at their best.
Attending Roskilde has become a rite of passage for most Danes, and many people come just for the party atmosphere of the camp sites.
The festival is run by a non-profit organisation and all proceeds will go to humanitarian and cultural purposes.