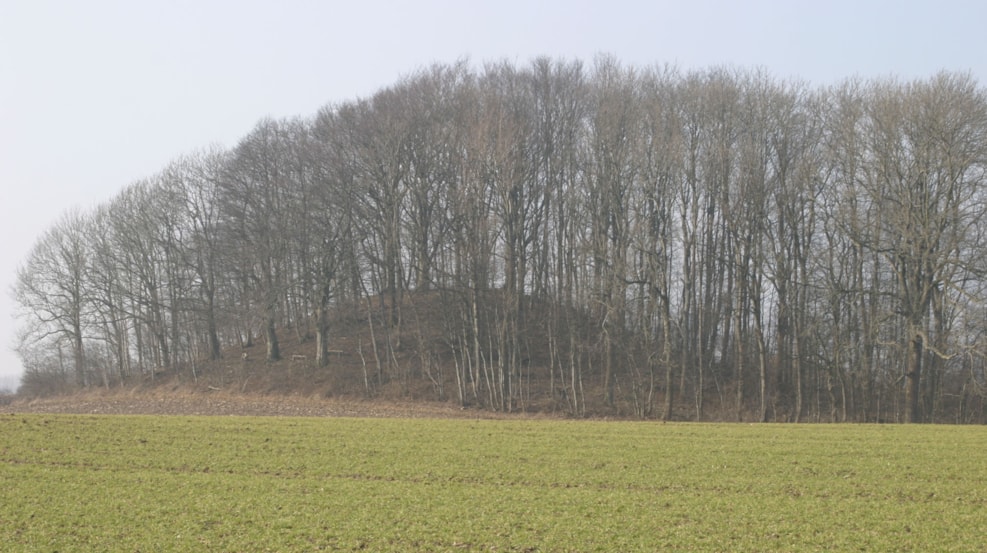 The rulers of Voldtofte - a Bronze Age power centre

Voldtofte Mark and the burial mounds of South-West Funen have been excavated several times. Finds have been recovered from the burial mound of Lusehøj, which have led to Lusehøj being regarded as one of Scandinavia's most richly equipped burial mounds from the Mid to Late Bronze Age (c. 900–700 BC).
Other mounds in the area can also be viewed as "rulers' graves". Today, Voldtofte is a nearby village and can be regarded as the Bronze Age rulers' residential area.
Some years ago, a ring was found in a in a pile of rubbish, which had been bought at a flea market at Vester Hæsinge, 12 km south-east of Voldtofte. The ring weighing almost ½kg must be assumed to have been found in the local area, and it is therefore tempting to interpret it as an alliance gift from the Voldtofte ruler to loyal support in the hinterland of his power centre.
(Translation of extract from curator Mogens Bo Henriksen's article in "Fynske Årbøger 2011". Historisk Samfund for Fyn. Odense. 2011).