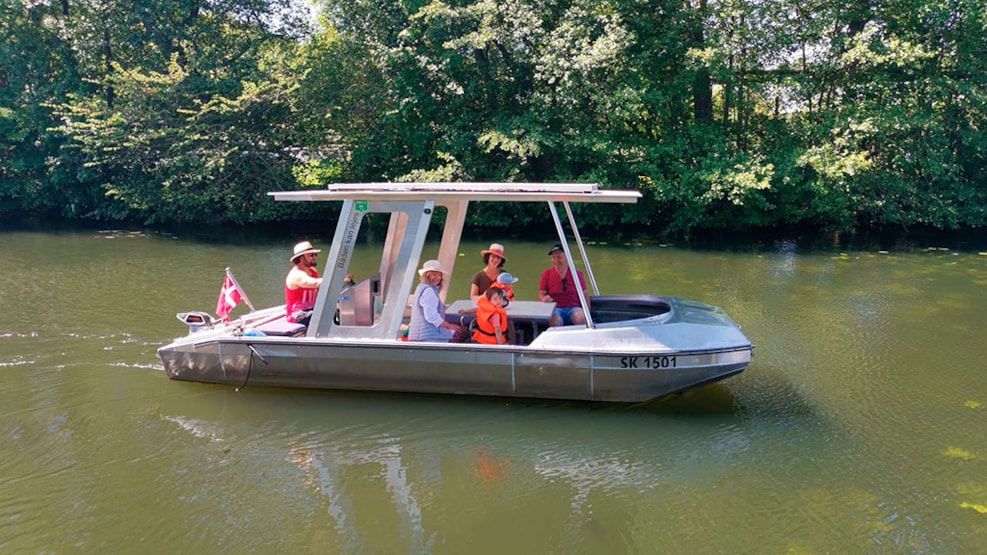 Ry Riverboats
Experience the beautiful scenery of the lakes from a quiet solar powered boat from Ry.
Driven by nature
The Riverboats use solar and wind energy for power. This makes them sustainable and makes a green difference. The boats are also very quiet and emit no harmful pollution - so you can get close to nature and wildlife without harming it.
Safe and easy to sail
The boats are easy to sail and require no license nor experience. If you are over 21 years old, you can be your own captain.
Read more about the boats and book them right here.