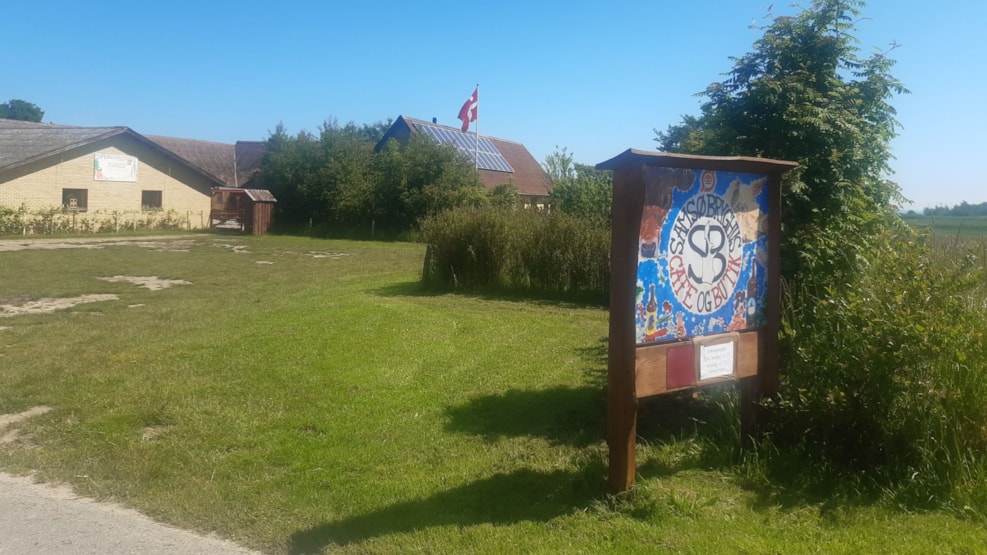 Samsø Bryghus
Samsø Bryghus Café og Butik (Samsø Brewery Café and Shop) is situated in the outskirts of Nordby in an old farmhouse. Here it is possible to eat, taste beer and shop throughout the year.
Café
The Brewery serves food based on the farm's own vegetables and meat, e.g. meatballs with homemade pickled beetrood, vegetable pie with salad of seasonal vegetables or soup. All dishes are served with homemade bread.
To the food you can enjoy one of the brewery's beer or homemade juice, made from the farm's own berries.
Food and drink can be enjoyed either inside in the cozy cafe or in the courtyard where there is room for children to play.
Shop
In the shop you can buy the brewery's own beer, wine, syrup, sweets and vegetables. In addition, organic yarn and a variety of colonial goods such as flour, grains, candy, lentils, juice, oil and cleaning supplies. Everything is 100% organic.
Beer tasting and tour
In June, July and August there is beer tasting every Wednesday night. In week 28-32 also Monday evening. Registration is required.
Throughout the year, tours and beer tastings are arranged for min. 10 adults by prior arrangement.
Groups
Coming as a group, the brewery will open throughout the year for lunch, dinner or a cup of afternoon tea with homemade cake. Rembember to make an appointment in advance.
Organic buffet
Once a month the brewery has a organic buffet with various dishes. You can find the dates and menus under "it happens" or the brewery's own website.