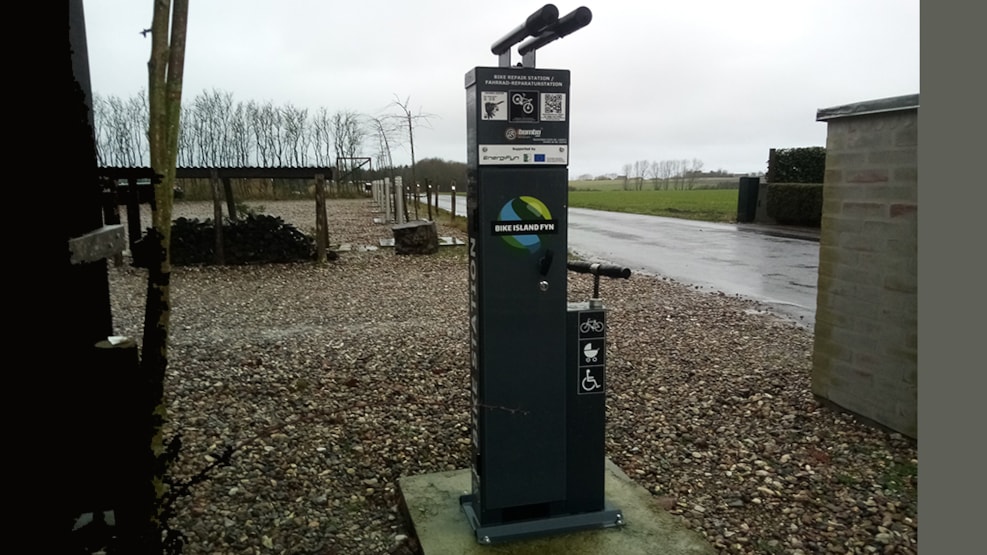 SAMSTED - Bike Station
Stop off at Samsted, Korsbjerg in the heart of the Røjle peninsula, close to Vejlby Fed.
At Samsted, there is access to a Bike Station and an indoor bicycle workshop for you to use. It also offers refreshments or lunch at its diner as you enjoy the view down to the bay at Båring Vig. You could also choose to stop for the night and stay in one of Samsted's cosy rooms. There is also of course the option to leave your bike somewhere safe for the night and you can start the next day with breakfast at the diner before you continue your cycle trip.