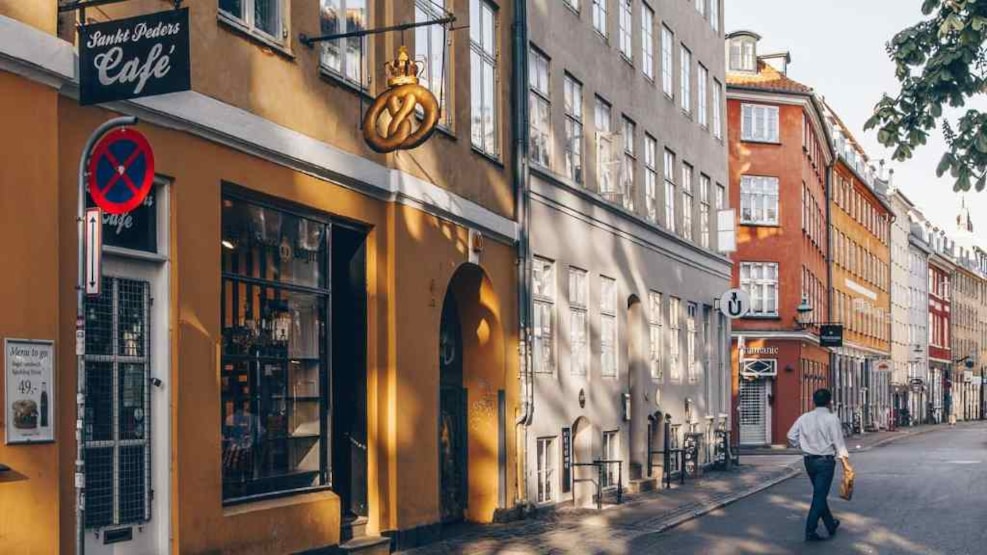 Sankt Peders Bageri
The bakery in Sankt Peders Stræde sells bread and goodies, but most of all, they're known for their popular cinnamon rolls.

Sankt Peder's Bakery is located in the Latin Quarter and can boast of being Copenhagen's oldest bakery.

They offer everything from buttery kringle to bread and sticky cinnamon rolls. The latter is also known as "onsdagssnegle" (Wednesday snails/cinnamon roll), which is such a popular pastry that the bakery sells no less than 4000 of them every Wednesday.

Protected building

The building is very old and has undergone two minor restaurations, but is now protected. The bakery itself is decorated with two black chandeliers and nine bar stools where you can enjoy your breakfast and smell the delicious treats.