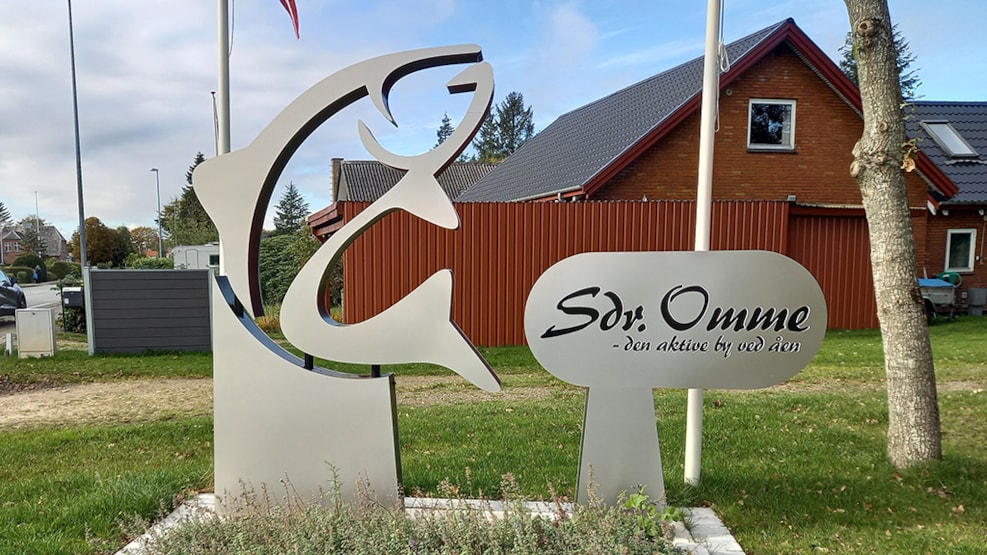 Sdr. Omme - Little city near Billund
With its location and content, Sønder Omme can be both a goal and a starting point for an exciting holiday - come and see for yourself!
Perhaps you didn't know, but Sønder Omme is actually the northernmost town in Billund Municipality. 
It is situated beside the picturesque River Omme. Marvellous views of the river can for example be enjoyed from many of the rooms at the inn. An inn, by the way, which received a royal charter in 1780. Today, it's the perfect setting for a delicious dinner, a golfing holiday or much else besides. 

The river is a natural focal point for many wonderful activities in Sønder Omme. Local citizens have cleared a beautiful old path along one of the 19th century drainage canals. And there are of course fish to be caught in the river. 
One characteristic feature of Sønder Omme is the community spirit of the people who live there. Ever since 1974, a huge summer fête has been organised. Over the years it has developed into a major event that brings people together from miles around. And there is of course masses of music, entertainment and colourful sideshows. Music and culture in various forms are, however, also available at other times of the year. Sønder Omme boasts a wide variety of local musicians and artists. The town also has a thriving business community, which always gives new residents a very warm welcome.

In contrast to several other towns in the region, Sønder Omme's past has left unmistakable traces. The church, known locally as "Long Maren", is one of the largest and oldest in the area. It was probably built in the early Middle Ages. 
Thanks to its superb location and ample facilities, Sønder Omme is an ideal destination or perfect base for an exciting and memorable holiday.