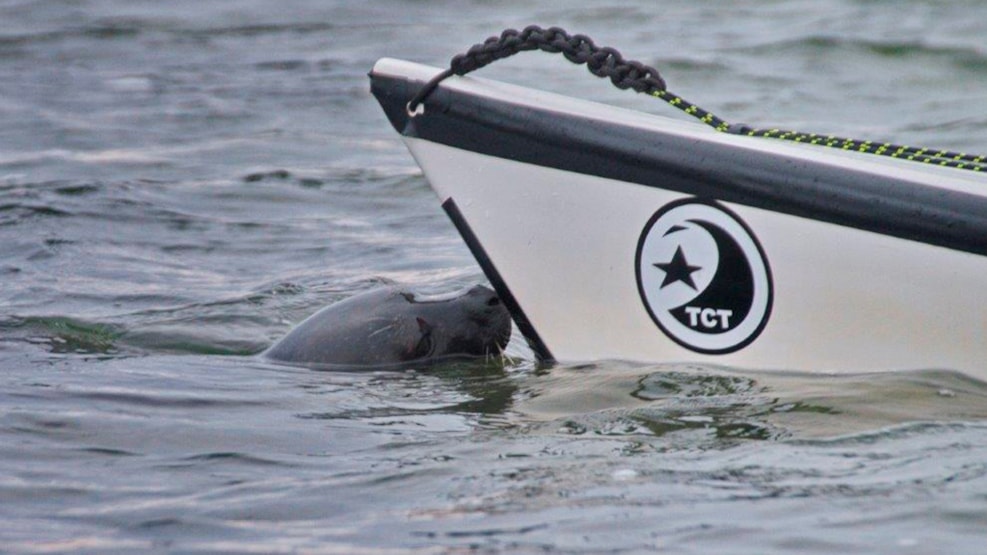 Seal safari at Avnø Fjord
Avnø Fjord is a very special area where it is possible to go on a seal safari.
Here you can often experience the seals lying on the stomach on the many stones. If they jump in the water, you have come too close to them. You can see the seals from the land, but the best experience you get in kayak.
You can start the trip at Svinø Harbor or beach and row out towards Avnø Fjord. If you are completely quiet and just wait then the seals will come to you and swim under the kayak. Please note, however, that the flow between Svinø and Dybsø can be powerful and change the bill with the tide.