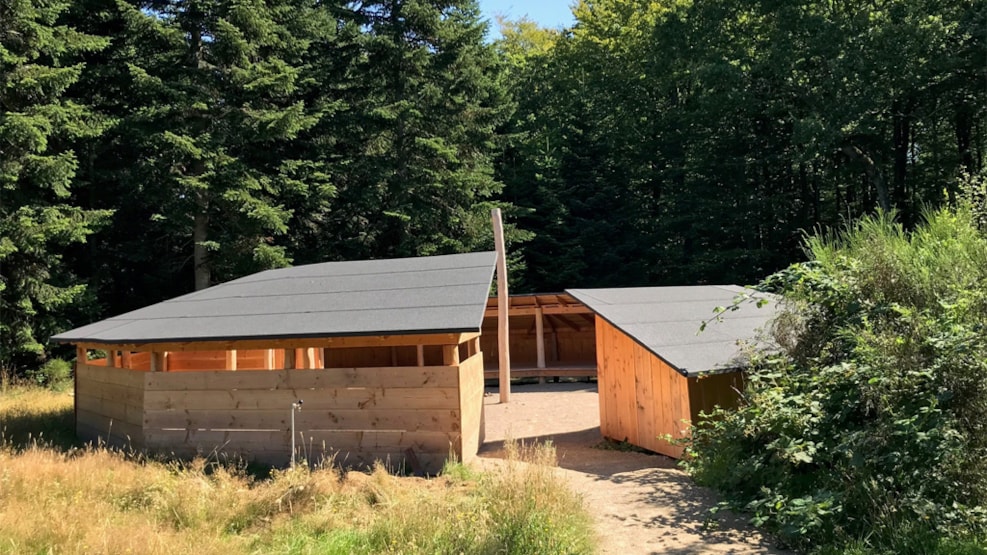 Shelter site by the Old Forester's Abode
Beautiful newly built shelters at Sdr. Plantation, forms the perfect setting for a peaceful trip in nature. On the large shelter site, it is possible to spend the night for up to 30 people and enjoy the area's activity areas.
NaturKulturVarde has built shelter facilities with room for about 30 people, which makes it possible for school classes to spend the night here. Everyone else also has the opportunity for using this area's facilities free of charge. There are three shelters here, which are available all year round and you can book them in advance via telephone.
It is possible to park in the parking lot facing Roustvej.