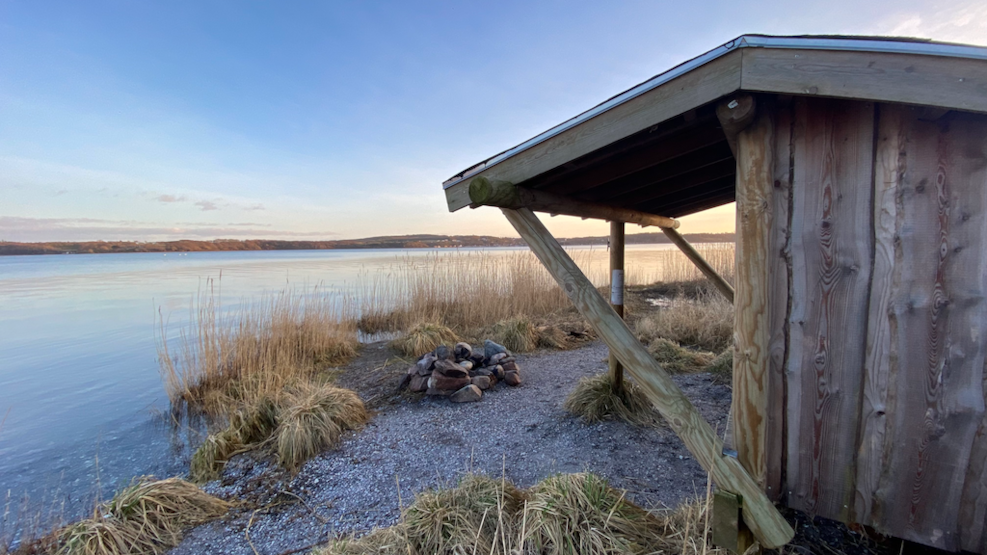 Shelters in Stinesminde
Spend a night in a Shelter in beautiful Stinesminde with a view beyond the fjord.
The civil association in Stinesminde has one shelter located by the waterfront of Mariager Fjord and the beautiful nature. 
The primitive shelter
The shelter is a bit primitive - it is located at the harbor, with a wooden platform, where tent linen can be drawn to cover it. The shelter is free to use for one or two nights.
It is not possible to make reservations of the shelter. 
If you need to contact the people taking care of the shelter you can contact by telephone: 0045 2757 2087 or E-mail: ldr1705@gmail.com
Facilities in the area
At the harbor, you can find an outdoor kitchen with water and a grill, tables and benches, a toilet and a small living room, with fishing nets and other activities for children – all free to use.
Coins for the outdoor shower can be found in the shower-room and paid by Mobilepay or cash at Poul Arnbak, Under Skoven 3, Stinesminde, 9500 Hobro.
The toilet and shower is open from 1st of April to 31st of October.