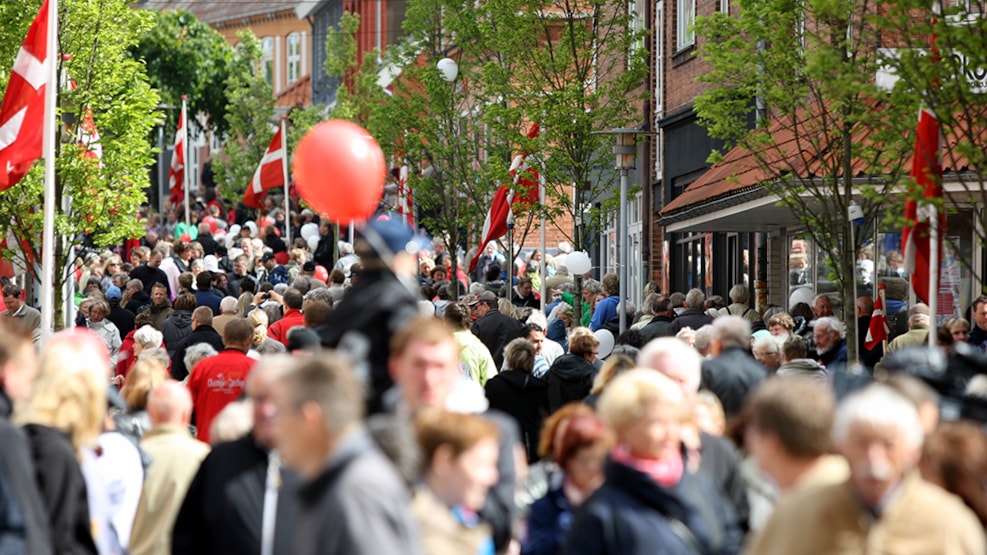 Shopping in Hadsund
In Hadsund, you can find everything your heart desires. Whether you're looking for new clothes, beauty products, or something entirely different, you can find it in Hadsund.
Hadsund is a town with many opportunities for shopping for groceries, clothing, jewelry, beauty products, and much more.
The town offers both a pedestrian street and a shopping center, with the latter located right next to the pedestrian street.
At Hadsund Shopping Center, you can indulge in shopping while being sheltered from the cold and rain. Here you'll find numerous shops catering to various tastes.
If you fancy a stroll, there are plenty of opportunities for that. In Storegade, the town's "high street," several specialty shops line up side by side, inviting you for a real shopping spree!
Should hunger strike while you're out shopping, you fortunately won't have to go far to get some delicious food. There are several good dining spots in Hadsund, both in the pedestrian street, the shopping center, and in various places around the town.
Need to stock up the fridge in your summer house or simply missing cheese for breakfast? Don't worry, in Hadsund, Als, and Øster Hurup, there are ample opportunities to do your grocery shopping in the many supermarkets in the area.
In Hadsund, you'll find stores in the following areas:
Pharmacy
Bank
Opticians
Bookstore
Watches and Jewelry
Women's and Men's Clothing
Shoes
Home and Textiles
Household Goods
Bakery
Wine Expert
Health and Wellness
Secondhand
Hobby Supplies
Bicycle Shop
Carpenter and Building Supplies Store